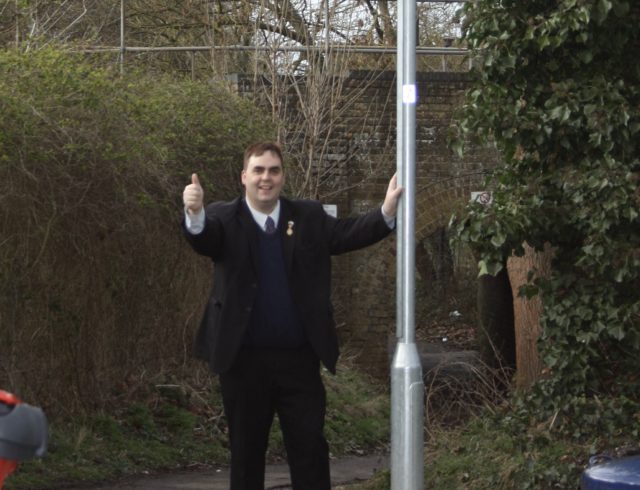 Lighting has been installed along a Basildon footpath to increase usage and boost safety.
Seven new lamp posts and LED lights have been unveiled along Middle Hall Path in Kingswood Open Space after £19,500 was allocated in Basildon Council's 2017/18 budget.
The Regeneration and Environment Committee agreed in January to spend a further £25,500 transforming the desire line running between Osborne Road and Middle Hall Path into a formal tarmac path. Work is due to start on this shortly, with an additional 13 lamp posts set to be installed along the whole length on completion after £35,000 funding was approved as part of a package of community improvements in the 2018/19 budget.
Cllr Kerry Smith, Chairman of Basildon Council's Housing and Community Committee and ward councillor for Nethermayne, requested the work. He said: "These lights are essential to ensuring Middle Hall Path is safe to use. Enhancing the walkway further will make it much easier for residents to access Basildon town centre quickly. It is important that we put this infrastructure in place as our town centre regeneration proposals continue to progress.
"We believe in getting the basics right, and this work will make a huge difference to people living in the area by providing reassurance and guiding them on their journeys. We want to do all we can to ensure people feel proud of their communities and enjoy their free time in our parks and open spaces."