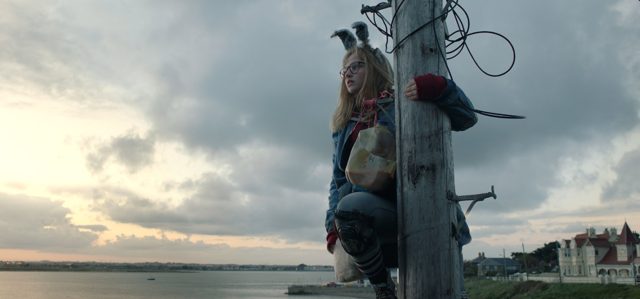 Coming-of-age fantasy I Kill Giants is set to get a cinema release later this year!
Synopsis:
I Kill Giants tells the story of Barbara Thorson (Madison Wolfe), a teenage girl who escapes the realities of a troubled school and family life by retreating into a magical realm fighting evil 'giants' – colossal monsters who attack her quiet coastal town.
I Kill Giants is produced by Chris Columbus (Harry Potter and the Prisoner of Azkaban) and directed by Academy Award-winning director Anders Walter. Based on the critically acclaimed graphic novel by Image Comics' Joe Kelly and J.M. Ken Niimura. The coming-of-age fantasy adventure premiered to acclaim at the Toronto International Film Festival (TIFF) last September.
Kaleidoscope presents I Kill Giants at Cinemas 6th April and Digital 4th May