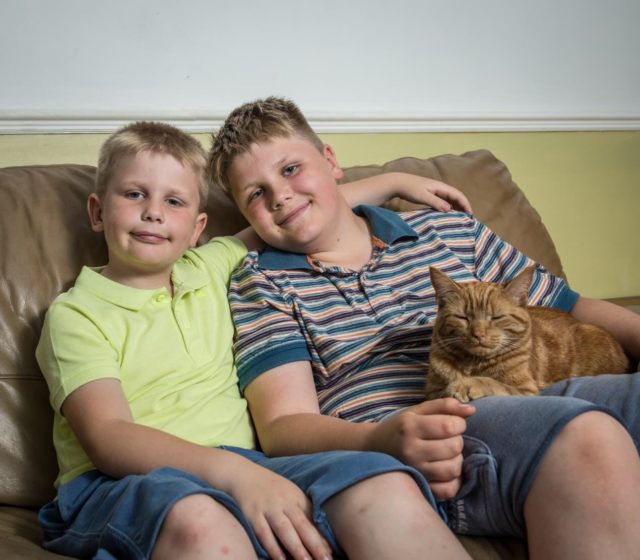 Cats Protection is asking cat owners in the east of England to nominate their furry friends in this year's National Cat Awards.
For over a decade, the Awards have celebrated the difference cats make to owners' lives by highlighting heart-warming stories of devotion, companionship and courage.
Could your cat follow in the paw prints of Honey, from Suffolk, who was shortlisted for Cats Protection's Furr-ever Friends Award last year?
Honey gave comfort to brothers Luca and Herbie, following the death of their dad from an aggressive form of cancer. Honey once again filled the house with fun and joy after the brothers, aged 11 and seven at the time, were left devastated and struggling to cope.
Cats do not need to have been adopted from Cats Protection to be nominated for an award and owners have from 15 January until noon on Friday 8 March to enter one of five categories:
• Hero Cat – Cats that save the day
• Most Caring Cat – Cats that positively impact a person's health or wellbeing
• Furr-ever Friends – Tales of friendship between children and cats
• Outstanding Rescue Cat – Fabulous felines adopted from animal charities
• PURINA® Better Together – Celebrating the special bond that has transformed and enriched the lives of both a feline and human
For further information about the awards email nationalcatawards@cats.org.uk or phone 03000 12 12 12. Anyone wishing to nominate their cat should visit www.cats.org.uk/national-cat-awards