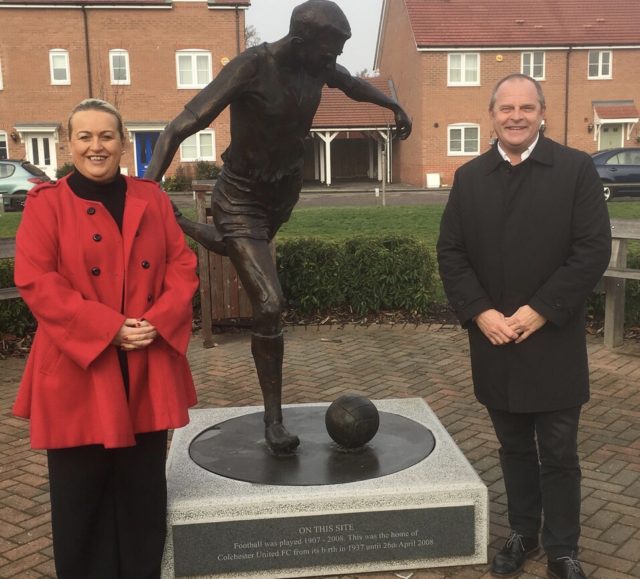 A former Layer Road scorer has returned to Colchester to create a brand-new care company for individuals with Autism and learning disabilities – My Life Choice for those aspiring towards an ordinary life.
Seeing news on the maltreatment of some individuals living in secure units and impassioned by it, Noel Parkinson began researching ways to improve the lives of people with complex care needs and through his networks met Jane Byford who, as an Essex based care manager in this sector for over thirty years, also shared his vision to bring people back into their own community.
In line with the transforming care agenda which promotes homes not hospitals, Noel Parkinson and Jane Byford have created My Life Choice to benchmark new standards in the provision of 24/7 care and accommodation, for people living with autism and learning disabilities in Essex.
After football in 1986, Noel packed away his shin pads and transferred all the skills and tactics he'd learned as part of a football team, to a successful career in business, from Danka Plc to pioneering the UK's first website for customers to buy new cars online and developing the concept of selling your car online with wewillbuyyourcar.com. This was the first website of its kind in the UK and the beginning of the current strong UK market we know today.
More recently as a business development consultant, Noel has worked with a variety of business clients ranging from telecoms to estate planning.