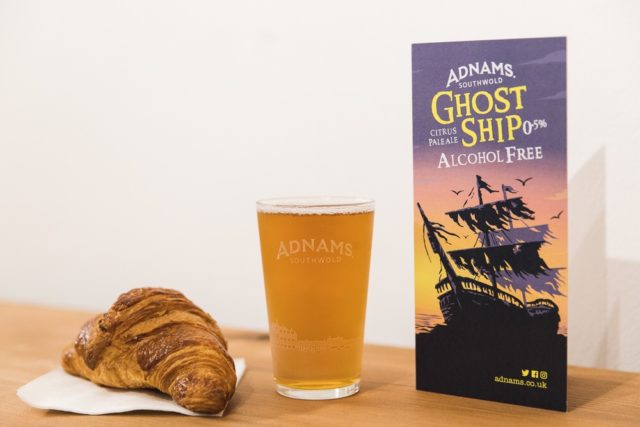 With 20 million adults in Great Britain now choosing low and non-alcoholic alternatives, Suffolk-based breweryAdnams has launched an alcohol-free version of its best-selling Ghost Ship beer, at 0.5% alcohol, with no compromise on the original taste.
To mark this exciting launch, today, Adnams opened the doors to their very own Café 0.5 Breakfast Brewhouse.
Swapping the standard morning coffee and muesli with a free pint and a pastry to passers-by looking to mix up their morning, Adnams is reimagining the breakfast experience.
Café 0.5 is also open to the public tomorrow morning, from 8am until 12pm only at 6 Charlotte Place, Fitzrovia, W1T 1SG.