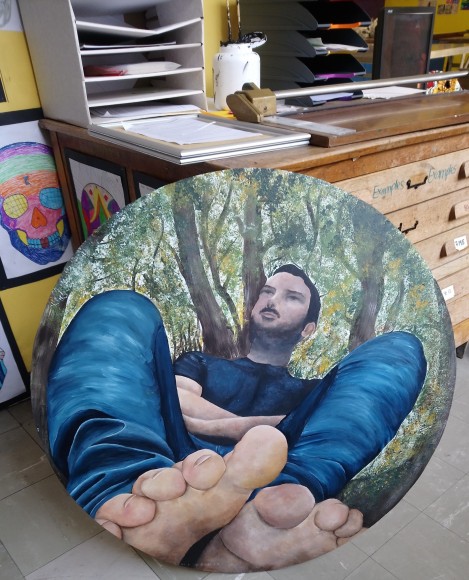 Brentwood County High School won a place to exhibit a number of pieces and a large canvas which will be created by our year 12 students. These will be exhibited in The Meadows Shopping Centre in Chelmsford for the summer and will be a real opportunity to promote our students work and the school. Mrs. Brassett is very proud of our students as only a few schools were chosen to take part and Brentwood County High School was the only school from this area to be chosen.
As well as the exciting opportunity of The Meadows exhibition, the school has secured five exhibitions between now and January 2019 at Brentwood and Shenfield Libraries. The library staff commentated on the talent of our students.
Our years 11-13 students' artwork will be uploaded to The Saatchi Website/Gallery to promote our school and the students' fantastic work.
In the planning stages are exhibitions for BCHS students' artwork in the shop windows of Marks and Spencer, Monsoon and Next in Brentwood High Street.