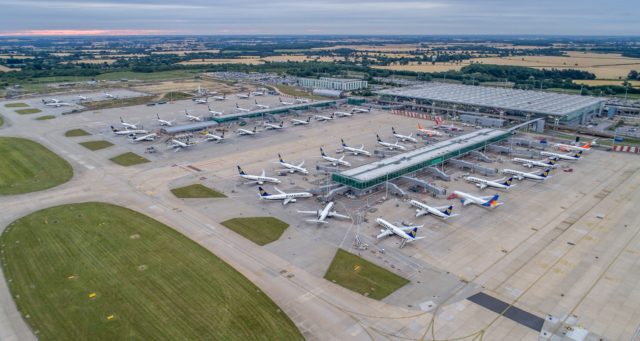 London Stansted Airport saw record numbers of passengers travelling last month in its busiest ever April. More than 2.3 million passengers used the airport, which is an 8.1% increase on last year, the previous record for the same month.
April's numbers were boosted by the official start of the summer flying schedule, which this year include new routes, new airlines and 10.8 million seats on offer to 190 destinations.
In the 12 months ending April 2018, Stansted's passenger numbers grew by 7.1% compared with the previous year, bring the moving annual total to 26.3 million.
Stansted Airport CEO Ken O'Toole said:
"London Stansted will be the fastest growing London airport in 2018 and this record April is just the start of a very busy summer to come.
"Growth from airlines including Jet2.com and Ryanair make up a large proportion of the additional 1.2 million seats available over the summer compared to 2017. We welcomed two new airlines to Stansted in April – Primera Air and WOW air offering long-haul flights to the USA – and this month we also saw the arrival of Air Corsica. Added to all this, the very exciting launch of Emirates' daily service to Dubai is now less than a month away."