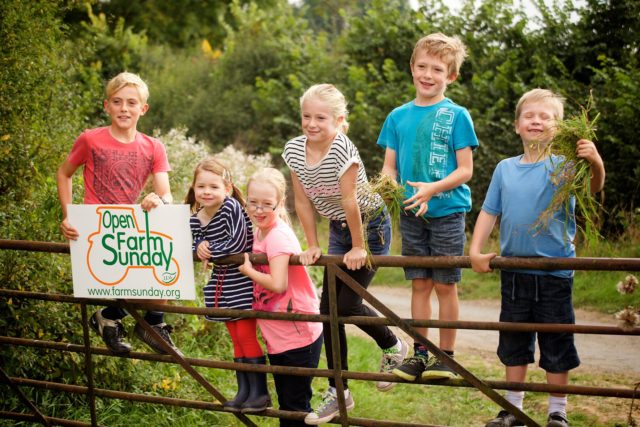 On LEAF Open Farm Sunday hundreds of farmers across the country will open their gates to welcome the public and showcase all that British agriculture delivers. So to experience the magic of farming at first hand, put Sunday 10th June in your diary now.
LEAF Open Farm Sunday is The Great British Farm Day and offers a unique chance to see what happens beyond the farm gate and show your support for British farming.  This is your opportunity to talk to farmers and find the answers to the questions you've always wanted to ask… and even some you've never thought of!
As well as producing nutritious food, farmers also grow crops for medicines and clothes, as well as crops used for fuel and building homes.  Farmers care for over 70% of our countryside, manage vital resources like water and soil, maintain miles of footpaths and hedgerows and provide homes for wildlife.
To find farms are opening near you on the 10th June visit www.farmsunday.org.