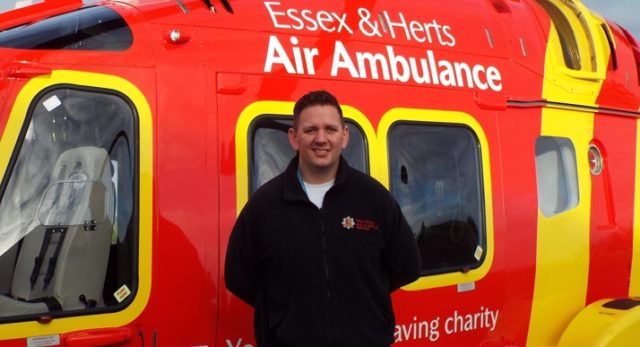 An Essex firefighter will be running not one, but two marathon challenges in the next two months to raise vital funds for the Essex & Herts Air Ambulance (EHAAT).
Dave Bond will participate in the Griffin Chapman Colchester Half Marathon on Sunday 25th March ahead of the Virgin Money London Marathon on Sunday 22nd April.
It is the first time the dad-of-three will be running marathon distances. Dave was inspired to take on the challenge in aid of EHAAT after seeing the work of the emergency helicopter crew first-hand.
Dave, of Brightlingsea, joined the Essex Fire and Rescue Service 10 years ago as an on-call firefighter at Brightlingsea Fire Station, responding to calls via a pager. He is now based at Essex Fire Service's Headquarters in Kelvedon where he works within their award-winning Firebreak programme, as well as managing Wivenhoe Fire Station