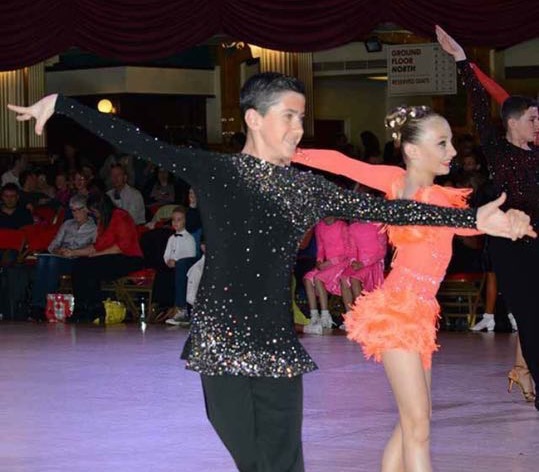 by Anna Kennedy OBE
Last Saturday 'The Strictly Launch Show' was the most watched show on TV with a huge peak of 9.5 million viewers. I could feel the build up of excitement all over social media as the Strictly sparkle entered peoples homes including my own.
Everyone had their eyes on the reveal of the the new judge Shirley Ballas who demonstrated her dance skills in the group number. I must admit she did remind me of one of our charity supporters and past Strictly judges Arlene Phillips.
The biggest buzz across social media was who was dancing with who? After the big reveal I believe we have some great Strictly dance couples.
I am looking forward to watching them progress. I am routing for Chizzy she is a big ball of fun and I think the talented Pasha will create some fabulous routines to match Chizzy's bubbly and enthusiastic character.
One disappointment for me was that for the second year running Mr Neil Jones does not have a celebrity partner. I trained with Neil at the start of my Strictly journey he is an amazing dancer .
Although, some good news he will contribute to 'It takes Two 'with Zoe Ball and dance in the group numbers .
One of our charity supporters and a HUGE Strictly fan is Tom. His mum Megan and I are friends on Facebook and she often shares his progress.
I asked about Toms dance passion and Megan and Tom shared the following:
Tom is 13 and has been dancing since the age of 9 (just after he was diagnosed with autism) .
Dancing is his great passion and helps control his anxiety . Emily his dance partner is 12, and been dancing 4 years. Both are huge fans of Strictly and been watching all their lives, copying all the dances in the lounge, even when tiny!
Tom and Emily are students at Caterham Dance School in Surrey, trained by Clara Guzzardi & Damian Evans.
They compete all over the UK & are regular finalists in the U14 & junior categories. Highlight of their juvenile career was to be crowned winners at Champions of Tomorrow 2016 in Blackpool.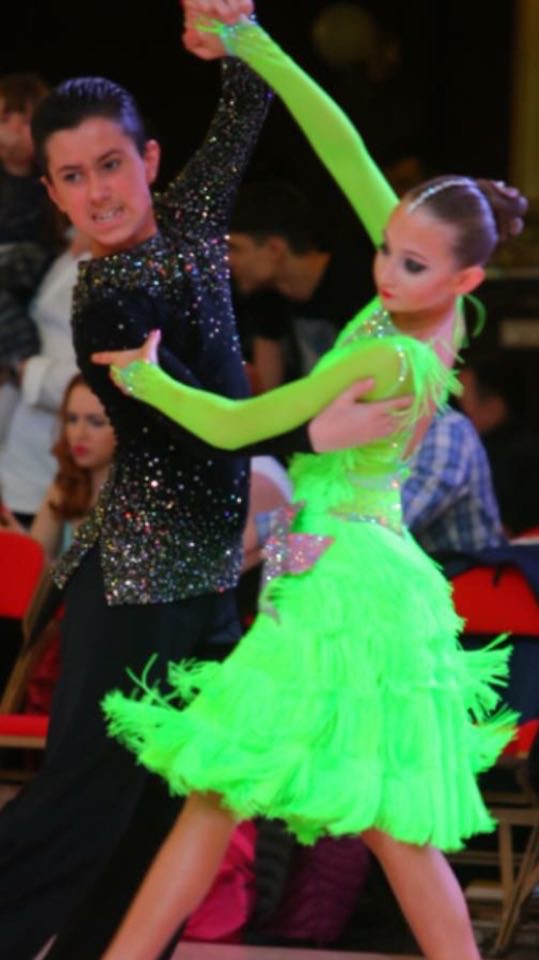 I asked both Tom and Emily a few questions about this years Strictly:
What is your favourite dance?
Tom – foxtrot & rumba
Emily – foxtrot & samba
Who is your favourite ever Strictly judge:
Tom – Len
Emily – Len
Which are your 2017 favourite Strictly 2017 pairing:
Tom- Mollie & AJ
Emily- Aston & Janette
Who is your Strictly favourite Strictly professional:
Tom – Brendan
Emily – Natalie
Who do you think will win?
Tom – Mollie & AJ
Emily – Aston & Janette or Mollie & AJ
"You can follow Tom & Emily on FB (Thomas Loveless & Emily Leeves – Tomily). They are currently looking for sponsors – please message them on FB if you'd like more details"
I am sure that both Tom and Emily will be future Strictly Professionals. I will watch their progress with anticipation!