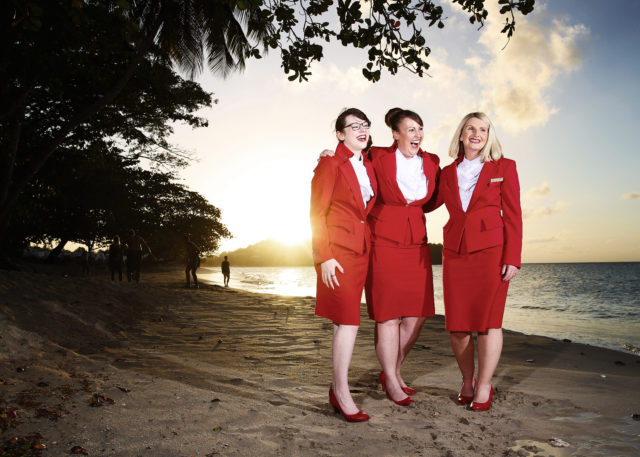 Ahead of International Women's Day on Friday 8 March, Virgin Holidays is shining a light on St Lucia – the only place in the world to be named after a woman, Saint Lucie – by giving its namesakes across the UK a free chance to visit.
New research* commissioned by One Poll reveals that two thirds of British women struggle to take holidays, due to the pressures of balancing work and family life.
Furthermore, only  5% of Brits can recall the only country named after a woman, compared to more than double the amount who can name at least one of the 23 countries named after a man.
To kick off the St Lucia and International Women' celebrations, three Virgin Holidays travel consultants who share their namesake with the nation, Lucy Messina, Lucy McManus and Lucy Hudson, travelled to St Lucia to check the island out for themselves.
Joe Thompson, Managing Director of Virgin Holidays, added: "We wanted to celebrate St Lucia's place in the world – the one country named after a woman – by empowering St Lucie's namesakes, Lucys and Lucias across the UK, with the opportunity to visit this tropical island paradise. We believe that everyone can take on the world and this International Women's Day – we want to focus on the females who are doing just that."
St Lucia was named by French explorers who discovered the island in the Caribbean sea, and named it after St Lucy of Syracuse who was a Christian martyr, who died via persecution of the Roman Empire in 304AD.
St Lucia's female roots continue to ring true as women shape the destination it is today. The nation boasts the third highest number of female bosses per capita in the world with over 50% of management roles held by women**.