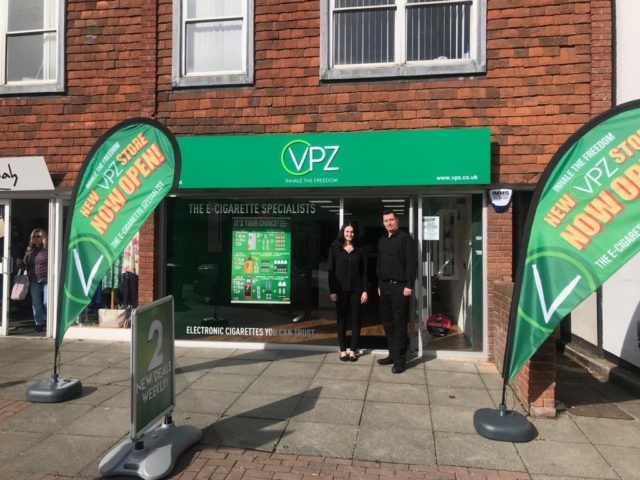 VPZ, the UK's leading vaping specialist, has officially opened its doors in Billericay.
The firm has invested around £50,000 on the High Street store, and will create around five new roles.
The store, which opened on 8th March, is located on Billericay High Street.
The opening is part of a considerable period of expansion for VPZ as it aims to grow its footprint to 300 stores by 2021.
The demand for vaping products has grown across the UK as more smokers realise the health benefits of switching to vaping.
Figures from Action on Smoking and Health (ASH) have shown around 2.9m people in the UK are currently using e-cigarettes, with Public Health England (PHE) recently reporting that e-cigarettes are at least 95 per cent less harmful than conventional tobacco cigarettes.
On average a smoker of 20 cigarettes a day could also be expected to save over £3000 a year by simply switching to vaping, according to an NHS savings calculator.