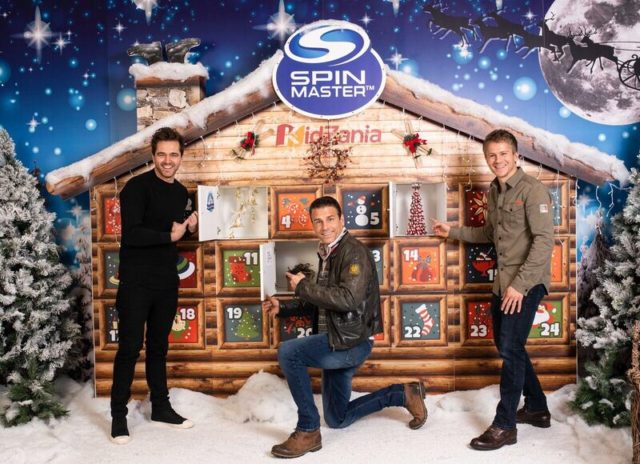 A host of celebrities joined visitors at KidZania London, the indoor city run by kids at Westfield London, Shepherd's Bush, to mark the launch of the Spin Master 2018 Charity Advent Calendar. Teaming up with Kidzania for the second year in a row, Spin Master, makers of toys such as Hatchimals, The Sock Game and Boxer the Robot, is spreading a little festive joy to children across the country this Christmas – and it's even bigger and better than before.
Every day until Christmas, one lucky child who visits the city will get to open a door on the calendar, which stands pride of place in KidZania's airport. Each of the 24 doors is set to reveal a new charity each day, as well as revealing an instant prize for child who gets to open it!
This year's Spin Master Advent launch was awash with festivities, helping visitors to get into the festive spirit. Zoe Hardman, the Heart FM Presenter, was there helping to donate toys alongside Casualty actors Jason Durr, George Rainsford, Michael Stevenson and their children. Everyone embraced the fun and festive spirit whist simultaneously supporting an array of good causes.
But the giving doesn't stop there…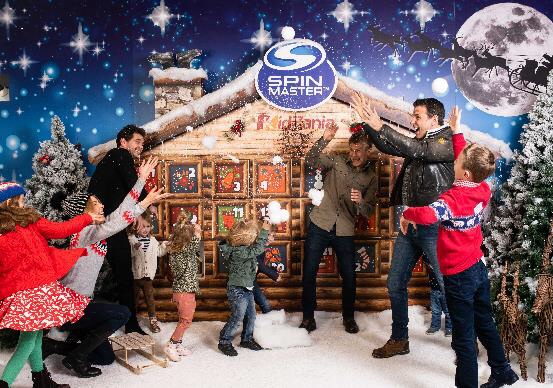 This year, the advent calendar is linked to a series of UK charities many of which have been nominated by celebrities. Each day, when the door is opened, £1,000 worth of toys will be given to a different charity – a donation totalling £25,000 throughout December – helping to spread the festive joy to children and families in need this Christmas.