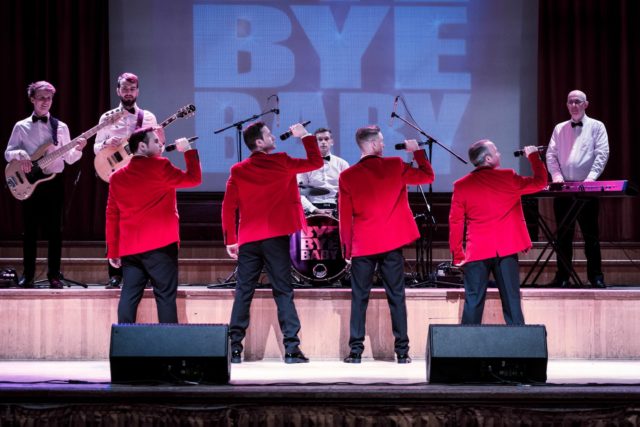 This November Chelmsford's Civic Theatre and Cramphorn Studio will be keeping music lovers entertained with some top-class acts, including a special visit from Bing Crosby's grandson, Phil Crosby Jr!
Phil Crosby Jr, the grandson of legendary entertainer, Bing Crosby, will be jetting in from America and touching down in Chelmsford for a very special one-off UK show at The Civic Theatre on Friday 16 November. Phil is a Los Angeles based crooner and musician who has performed at top venues all over the world. Now Phil is making a rare visit to the UK to perform just one UK show that will celebrate and honour his grandfather, and many other classic crooners from the golden age. Phil Crosby Jr has been hailed "as lush as his impressive lineage suggests" by the Hollywood FM Bugle, 'A vital link to the heyday of Hollywood" by the LA Times, and "A chip off the old crooner" by Daily News LA Life. This UK exclusive concert is a fabulous opportunity to hear and come face to face with the direct lineage from one of Hollywood's leading entertainers, as he performs songs made famous by Sammy Davies Jr, Cole Porter, Perry Como and of course Bing!
Whilst we all hope that November means mowing the lawn is finally finished for the year, the 'Newgrass Cutters' will take our minds off the subject with their joyful arrangements of great modern and classic songs. 'Newgrass Cutters' are Joe Brown's touring band and feature Pete Brown (Joe's son) on vocals and guitar, Phil Capaldi on vocals and drums, Richard Collins on banjo and mandolin, and Andy Crowdy on double bass. Expect to hear their versions of 'Too Much Too Young', 'Good Vibrations', 'Born To Be Wild', and many more – all with the bands' footstompin' bluegrass style. Apart from Joe Brown, the musicians have also worked with George Harrison, Dave Gilmore and Glen Campbell, to name just a few. Don't let the grass grow under your feet, catch the 'Newgrass Cutters' on Saturday 10 November at 7.30pm.
'Bye Bye Baby' is a sensational tribute to Frankie Valli and The Four Seasons. This talented group of singers faithfully recreate the iconic four-part harmonies and Frankie's roof-raising falsetto, whilst the live four-piece band give note perfect accompaniments. This feast of an evening displays some of the band's greatest work including; 'Big Girls Don't Cry', 'Let's Hang On', 'Grease', and many more. 'Bye Bye Baby' comes to the Civic Theatre on Thursday 15 November at 7.45pm.
The Lunchtime Concerts continue every Wednesday in the Cramphorn Studio at 1pm and offer a delightfully relaxing interlude to the day. The lunchtime concerts are free, although a donation of £1 is suggested.
To book tickets to see any of these events, visit www.chelmsford.gov.uk/theatres or call the Box Office on 01245 606505.