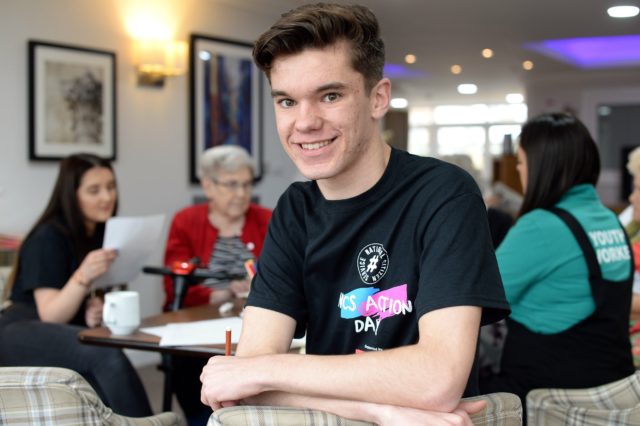 A teenager from Colchester has been selected to represent young people from across Essex and Hertfordshire as part of National Citizen Service (NCS), the UK's fastest growing youth movement.
Harrison Burns, 18 and from Colchester, has been appointed to the national youth board of NCS and will represent young people from across the region at national events and help shape the unique NCS programme for future participants in the area. The national youth board works closely with NCS patrons, chaired by former Prime Minister David Cameron, to ensure that the voice of young people is at the heart of NCS and what it does.
To date, almost 500,000 young people across the UK have taken part in NCS, which is delivered regionally by Ingeus, in partnership with local youth organisations.
Harrison's empowering adventure began when he completed the NCS summer holiday programme in 2017 with Essex Youth Service. In addition to undertaking outward bound activities and learning to live independently, Harrison was part of a social action team which supported a local homeless shelter. As an NCS graduate, he subsequently went on to volunteer his time to help the local community and good causes. He recently led a group of NCS teens to deliver a fun-packed day of activities at a local Colchester care home, for which they have been put forward for a national Children and Young People Now Award.
Prior to being elected to the national NCS board, Harrison was part of the regional youth board and has recently returned from Leaders Week in London. He visited the NCS Trust, broadcasting studios and the Houses of Parliament and undertook workshops on social media advocacy, leadership, role modelling and mentoring.