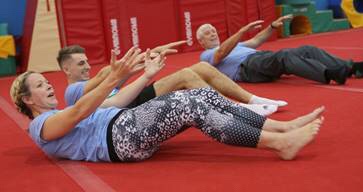 Double Olympic Gold medal winner and World Champion gymnast Max Whitlock MBE has launched the Active Essex Foundation's 30:30 challenge to get Essex residents doing 30 minutes of physical activity every day for 30 days in June.
Max was at Basildon Sporting Village on Friday 1st June to launch the 30:30 challenge and help raise awareness of the Active Essex Foundation charity. The Foundation works with local organisations to inspire and support some of the most deprived communities and harder to reach groups in Essex to become more active, including families on low incomes, people with disabilities and those with poor physical or mental health.
Speaking at the launch, Max Whitlock MBE said: "Being active every day for 30 minutes is a brilliant way to get fit and healthy, both physically and mentally. I'm thrilled to help the Active Essex Foundation get this message out to Essex residents by launching the 30:30 challenge and am encouraging as many people as possible to give it a go."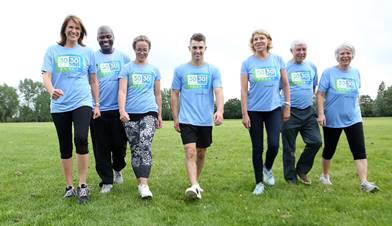 The 30:30 challenge, unlike other charity fitness challenges, doesn't set any targets to beat and there are no fixed activities. Walking, cycling, and everyday chores in and around the house or garden all count. The only rules are 30 minutes for 30 days and the campaign aims to raise both awareness and funds for the Active Essex Foundation.
Currently there are 1 in 5 Essex residents who don't take part in any physical activity or sport and the highest levels of inactivity are amongst people on low incomes, women, those with disabilities or life-limiting illnesses, and unemployed people.