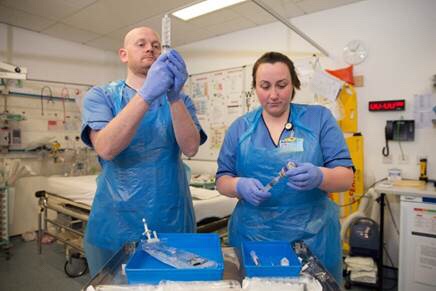 Today, the UK's most prestigious nurse awards has announced its extended deadline for 2018 entries, in order to honour more deserving nurses than ever before. Now open until 23rd February, the RCNi Nurse Awards hope to recognise as many hard-working nurses as possible by encouraging more nurses to enter themselves or be nominated by colleagues.
Rachel Armitage, Managing Director at RCNi, said: "In light of the news that 33,000 nurses leave the NHS each year, it's even more important that nurses know just how valued they are and that we recognise them for their essential role in society. We've already had hundreds of entries for the RCNi Nurse Awards, now open until Friday 23rdFebruary, which encourage nurses to continue their remarkable work while inspiring more people to join this vital profession."
The RCNi Nurse Awards showcase the superstars working within our healthcare system. Previous winners include Drew McDonald who invented a 20-minute diagnosis for sepsis to improve the number of avoidable paediatric deaths which currently stands at over a thousand every year[1], mental health nurse Dorcas Gwata who brought young lives back from the clutches of gangs, and Anne Thomas who works to reach men in rural Wales where farmers are at the highest risk of suicide.
Now in their 31st year, the 2018 RCNi Nurse Awards are set to be bigger and better than ever before, spanning 14 categories from Child Health and Cancer Nursing to Mental Health and Emergency Nursing. TV and Radio presenter, Kate Garraway, is this year's awards ambassador to help secure a record number of entries and raise the profile of nurses across the country.