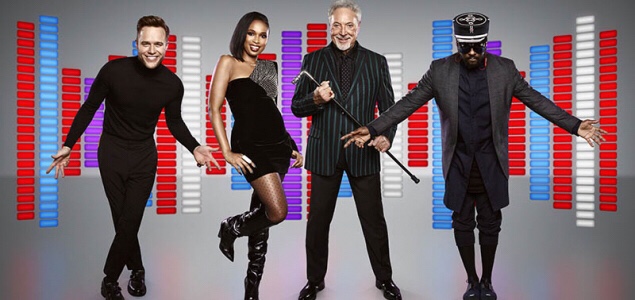 The Voice UK coaches are joined by superstar mentors during the show's crucial Knockout stage – with Craig David and the Black Eyed Peas the first to be announced.
R 'n B legend Craig reunites with friend Olly Murs to give advice to Team Olly before they take to the stage for the Knockouts.
During his 18-year career, Southampton-born Craig has sold more than 13 million records and notched up two No.1 singles and 14 top 10 hits. His latest album The Time is Now was released last month.
Olly and Craig have been friends since first meeting on a charity desert trek for Comic Relief in Kenya in 2011.
Olly said: "Craig is amazing, we have known each other a long time. I have been a fan of him as an artist from an early age and it is great I can now call him a friend.
"We did a charity trek together several years ago and formed a bond then. I love his sense of humour but most importantly as an artist I love his music.
"He's also got so much experience in the industry and with that he will really give me some great constructive feedback on my acts and help me make the right decision."