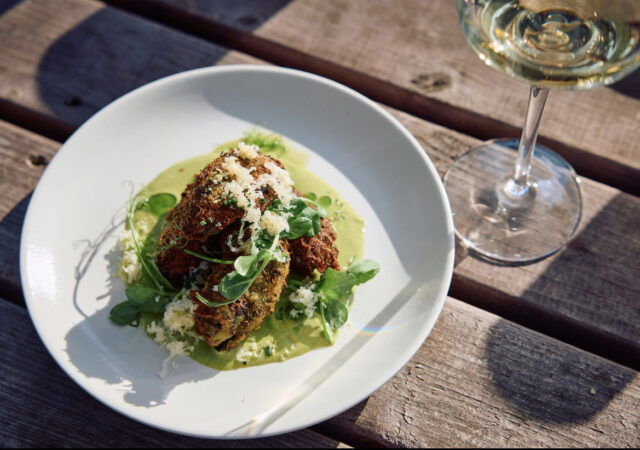 The White Hart Inn on Mersea Island has welcomed a new Head Chef, Ed Campbell, to their Michelin Guide listed pub, restaurant and rooms. Ed who is Colchester born and bred, took over the reins of the kitchen on 1st November.
1019 White Hart Nov23-0363 Ed Campbell-hr.jpeg
Ed has been cooking mostly in Essex since the age of 16, starting at The Anchor in Nayland while he completed his training with Colchester Institute. He moved to London to work with the award winning Galvin Brothers across their luxury restaurant group. Back in Essex he joined, The White Hart Inn's sister restaurant, Church Street Tavern in Colchester between 2016 until late 2018, where he worked his way up to being Sous Chef. Keen for his first head chef role he moved to The Lion in Earls Colne until this new opportunity came up at The White Hart.
Ed says:
"My two or three years working for Baker Hospitality at Church Street Tavern, where my happiest years cooking and I'm really excited to be come back to the fold at the new White Hart Inn. I love the ethos behind all Baker Hospitality's sites, to create good honest food with the best possible British produce, much of it from Essex and Suffolk. Our menus are driven by the seasons and we let the ingredients shine through but like everything at Baker Hospitality, there is great attention to detail.
A bonus is that I have lots of friends on Mersea Island so it's fantastic to be here."
Piers Baker who founded Baker Hospitality when he opened The Sun Inn, Dedham in 2003, says:
"We're thrilled to welcome Ed to The White Hart Inn and back to Baker Hospitality. Ed is raring to start and build on the great platform our previous head chef Eliot has left. Our food will follow the simlar ethos of simple, seasonal and local. Our main menu and casual dishes will continue to evolve and excite as Ed finds his feet with the help of our excellent Sous Chef, James."
The winter menu has just launched and Ed says diners must try the Seafood Ravioli with Oyster & English Sparkling Wine Sauce which is bursting with flavour and is all Mersea. He also recommends Monkfish, Smoked Mussel Sauce, Swiss Chard, Roast Onion because it uses beautiful British fish, it's simple but refined.
Ed lives in Colchester with his fiancée and son with a second baby arriving soon!