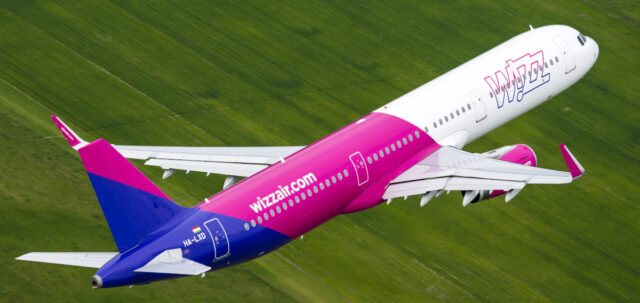 As Black Friday quickly approaches, shoppers are planning their purchases and anticipating some great discounts. While the day has been largely known for deals on tech, electronics and home appliances, a wide variety of brands offer discounts at this time of year. The end of November could be an ideal time to plan and book a holiday, with Wizz Air launching their new sale.
Every year, popular low cost airline Wizz Air runs their own 'Pink Friday' sale, to match their bright pink aircraft livery and staff uniform.
This year, holidaymakers will be offered discounts on flights to a variety of destinations, ranging from perennially popular capital cities to destinations that are less well known. All travellers' tastes and preferences will be accounted for, with flights available to peaceful nature spots with incredible natural vistas as well as cultural hotspots for dining out, nightlife and shopping. From Europe to West Asia, Wizz Air's Pink Friday sale has something for everyone.
Top 20 destinations soon to be available in the Wizz Air Pink Friday sale:
Bulgaria – Burgas
Cyprus – Lanarca
Denmark – Copenhagen
France – Grenoble, Lyons, Nice, Paris
Germany – Memmingen
Iceland – Reykjavik
Italy – Catania
Malta – Luqa
Romania – Târgu Mureș
Saudia Arabia – Dammam, Riyadh
Serbia – Niš
Spain – Málaga, Valencia
Sweden – Gothenburg, Stockholm
UK – Leeds
Tamara Vallois, Head of Communications, at Wizz Air comments:
"At Wizz Air, our Pink Friday sale is always one of the most anticipated ones by our customers and this year we are especially pleased with our offering.
"The destinations on offer this year will cover a wide range of perfect trips to build memories. People who are looking for a relaxing getaway by the beach will be happy to see cheap flights available to beautiful destinations such as Burgas in Bulgaria, which has quiet beaches that families would love, as well as locations that are perfect for surfing and watersports. Meanwhile, those who prefer a busy, exciting city break might be drawn to the bubbling Sicilian port city of Catania, or Sweden's Gothenburg, with its lively nightlife.
"Also available in our upcoming Pink Friday sale, we have flights to some of the most historic cities in the world off the beaten track, one of such is Niš in Serbia where you can see ancient Roman ruins, as well as 16th century architecture dating back to the times of the Ottoman Empire.
"For those who enjoy culture, history and visiting museums, visitors to the old town in Germany's Memmingen can stroll through pretty streets of well-preserved medieval buildings. The city of Târgu Mureș în Romania is another destination famed for its historic architecture, with cathedrals and synagogues hundreds of years old.
"Travellers who love the outdoors and striking natural landscapes will be pleased to see flights to the French city of Grenoble will be included in our sale. Known as the Capital of the Alps, it sits at the foot of the mountains.
"Flights to some very popular destinations will also be available in the Pink Friday Sale, including world famous national capitals Copenhagen and Paris. We also expect our flights to Málaga on the Costa del Sol to be very popular – as well as being a delightful city to stay in, it is just a stone's throw from glamorous Marbella.
"As the days get shorter, booking a holiday can give us something to look forward to in the dark winter months – we hope that many of our customers find their dream trip in the 2023 Pink Friday sale. We're offering some fantastic prices on flights and we would urge anyone who is thinking about their next trip to have a look at where Wizz Air could take them next."