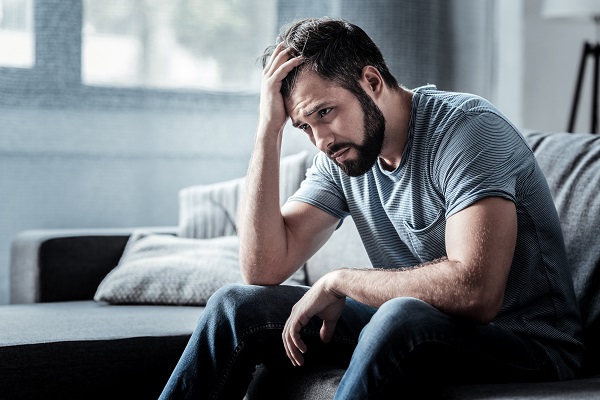 Leading Surgeons Tet Yap and his internationally renowned partner Professor Suks Minhas run Men's Health Clinic, London Andrology, to support men with conditions associated with male fertility and sexual function. The leading minds have also published an extensive survey*, The Fertility Index, to show how men and women across the UK understand and manage fertility and sexual health issues.
The index has highlighted that nearly 1 in 5 Men (19%) in the UK are or have suffered from erectile dysfunction (ED) and the regional results show surprising variations. London (22%) is the most likely region to be impacted by ED compared to other regions especially the North-East (12%) and the North–West (13%) which had the lowest percentage of men affected compared to all other regions of the UK.
These huge regional variations show how different lifestyle habits and working lives are impacting men's sexual performances in different ways across the UK as mental and physical health along with diet, drinking and smoking. The index showed that more than 1 in 10 (13%) of men admit that being overweight has directly impacted their ability to stay erect and a further 1 in 10 (11%) admit that mental health, stress and general health is impacting their performance.
The survey also showed Alcohol (20%). Smoking (7%) and drug habits (5%) were also among the list of reasons stated by men in the UK that had impacted sexual performances with their partners which again could be causing additional health problems in men across the UK.
Erectile dysfunction can exist as a stand-alone condition from fertility issues but is also one of the more common causes of fertility problems in men. The fertility journey itself can be a very stressful one and this can impact both sexual/erectile function and the male libido.
The leading minds in their field have worked together for over 15 years, developing the most advanced treatments for sexual and reproductive needs. With their extensive clinical and research experience, the team have developed rigorous and patient-centred approaches to treating men's health conditions and the new clinic is expected to lead the way in treating men's health conditions – from fertility issues to sexual health issues like erectile dysfunction.
The team at the clinic are keen to raise awareness of male fertility and sexual health issues, get the UK talking about the subject, and change the misconceptions and imbalance between perceived issues around male and female fertility when trying to conceive.
Professor Suks Minhas, Co-founder of the clinic, commented, "The Fertility Index was designed to help us understand fertility and sexual health and the results of the survey show how variations in work and lifestyle across the UK are having a varied impact on male sexual health across the UK.
For many men, Erectile Dysfunction can be due to other underlying health issues such as being overweight or excessive alcohol, smoking or even drugs. We launched the clinic to offer a safe place for men, their partners, and loved ones to discuss their concerns openly, knowing they will be getting the best service and support."