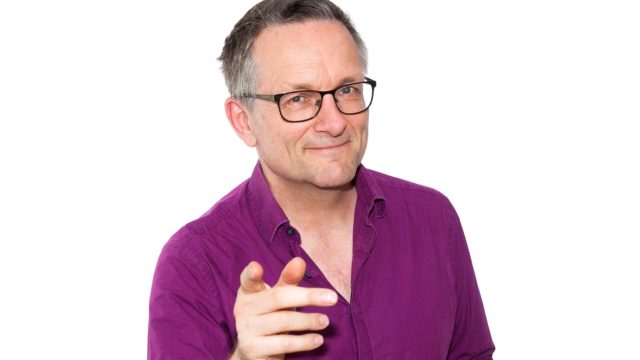 Dr Michael Mosley, the man behind the iconic 5:2 diet is embarking on his first ever UK theatre tour and will bring his 'Trust Fast Health' to Chelmsford's Civic Theatre on Thursday 7 February at 7.30pm.
This informative and entertaining live show will see Dr Michael Mosley explode common health myths and offer fascinating insights into the workings of the human body. Dr Michael Mosley will take audiences on the unconventional journey that he himself has travelled, from swallowing tape worm to uncovering revolutionary new ways to lose weight, get fit and reduce stress.
Having studied PPE at Oxford University, Michael Mosley embarked on a career as an investment banker but soon realised that this wasn't the career for him and went on to study medicine at London's Royal Free Hospital. Qualifying as a Dr, Michael opted to become a programme maker producing science and history documentaries for the BBC, first behind the camera and more recently as a presenter and has made more than a dozen programmes including Medical Mavericks, Blood and Guts, Inside Michael Mosley, Inside The Human Body, Eat, Fast Live Longer. Trust Me I'm A Doctor saw Michael take up presenting chores for the first time.
Following the extraordinary success of the book Eat, Fast and Live Longer, Dr Michael Mosley co-authored a book called The Fast Diet with Evening Standard journalist Mimi Spencer in 2013 followed by The 8-Week Blood Sugar Diet in 2015 which went on to become an international best seller.
With our ongoing fascination with the human body, Dr Michael Mosley – 'Trust Fast Health' is the perfect opportunity to hear first-hand from the man whose string of award-winning programmes and international bestselling books have changed tens of thousands of lives.
Tickets can be purchased in person, on line at www.chelmsford.gov.uk/theatres or from the box office by calling 01245 606505.