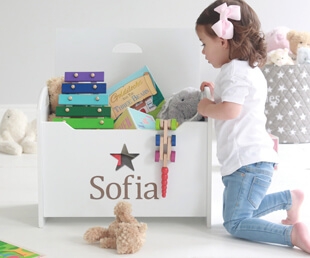 With the slogan of "Made With Love, Made Simple", My 1st Years have established themselves as the children's clothing brand to watch.
My 1st Years pride themselves on offering products that create lasting memories and can be treasured for years to come, all whilst embodying luxurious quality at an affordable price point.
The brand offers an extensive range of items for babies and children, from clothing and toys to bed, bath and home accessories.
Celebrity fans of the brand include Chrissy Teigen and John Legend, Liam Payne, Mo Farah and Elton John to name just a few.