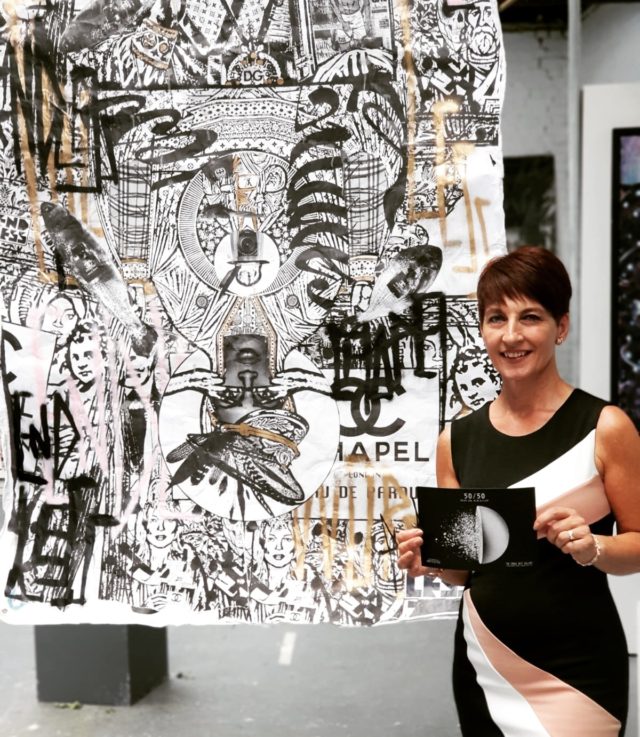 by Anna Kennedy OBE ||| Columnist
I was invited to the launch of UK's 50:50 exhibition which opened to wide acclaim at the Crow's Nest Gallery, London W10.
50:50 brings artists, charities and wellbeing practitioners together in the next few weeks.
There will be Talks and workshops held daily. Artists who have challenges to overcome from around the UK are showing off their talent alongside some of the country's best-known artists in a unique exhibition at a London gallery.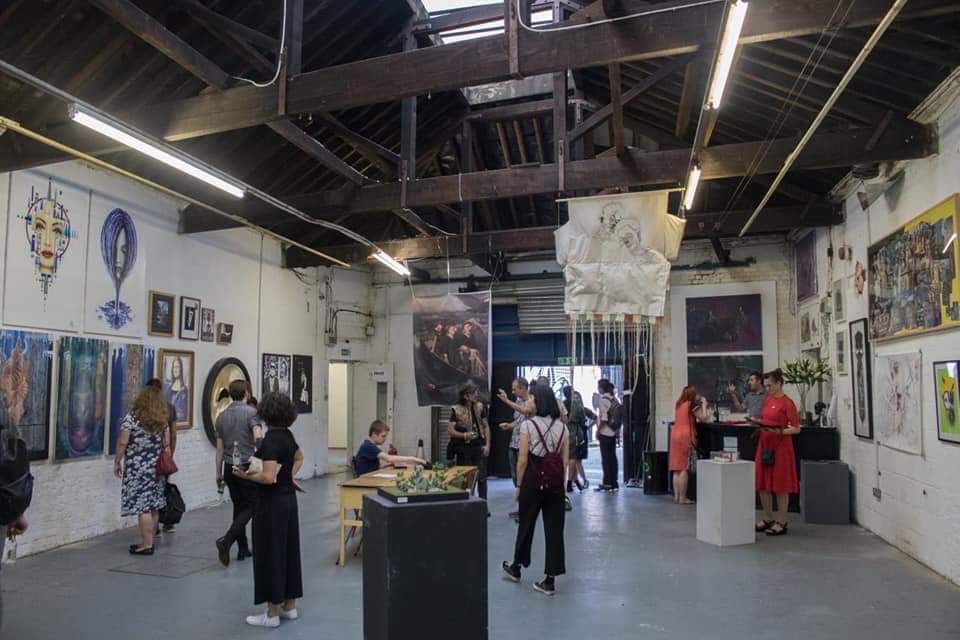 Established artists taking part include Louise McNaught, Sara Pope, Michelle Mildenhall, Paul McGowan, Chemical X, Mason Storm and Endless.
Artistic UK have organised the event to showcase a range of talent and create a collaborative space where art, charities and wellbeing professionals can come together and explore ideas.
Charities include National Autism Charity Anna Kennedy Online and the Fragile X Society. More than 100 of the UK's top artists have donated a work for the exhibition and the work of 15 artists whose work might otherwise never get an audience is showing alongside them.
Director of Artistic UK, Colin Sugden shares with Anna Kennedy : "We have so much to learn but we have a miraculous show on our hands and everyone needs to see it."
Comments from the hundreds of art lovers who attended the opening ranged from "amazing" to "fabulous".
Artistic UK has supported Anna's charity throughout the years and is a non-profit organisation staffed by highly qualified volunteers who mentor and support talented young artists who are economically, socially or physically challenged. If we sell the piece Artistic does not take any commission from the artist. 0% commission. If the artist wishes to make a donation to Artistic to help it continue with its work, then that is great but there is no expectation of a donation.
We want to promote the ideals of Artistic and the careers of all the artists involved. "The great thing is that so many artists were willing to see if they could be part of this and they are showing with us. We intend to explore this more and more. We know it's working and bringing with it a way of supporting the third sector. This is allowing them to be more creative and more positive. The influence the artists have with the charities can be as little or as much as they wish. "Seeing how we are all working together has been empowering for them when we have done this in the past," Mr Sugden said. Most recently, Artistic UK organised the hugely successful THUMBNAIL exhibition at the Nolias Gallery, Bankside, London, in May 2018 where 55 artists worked together on minute pieces of art. –
Quotes from the opening night: Joanna Turner : " It was great seeing so many artists together swapping addresses and making arrangements to meet up after the "50/50" show was over." Cliff Phillips :"So chuffed to see my paintings hung with such amazing artists and a big thanks to the guys at Artistic Uk for putting on a great exhibition." Sarah Carpenter: "Thank you for all your hard work, energy and enthusiasm @artistic_uk x The exhibition looks amazing and we had a wonderful time last night. So happy to be involved x" Sarah Goswell : "Thank you!!! You have done an amazing job creating this exhibition. You guys and the art are fabulous!" Kristin Rawcliffe : "Thanks guys, it looks fabulous. What I really love about the shows you put together is the thought and meaning behind every piece. It's thought-provoking stuff!" Pez: "A great night, great to be a part of it too."
Anna Kennedy OBE shares 'We are proud as a charity to support Artistic UK and they us. I am pleased that about a third of these amazing pieces in the exhibition are by autistic artists. I am all for creating opportunities for the autistic community. '
50 50 Exhibition runs until August 23 closed Monday's.