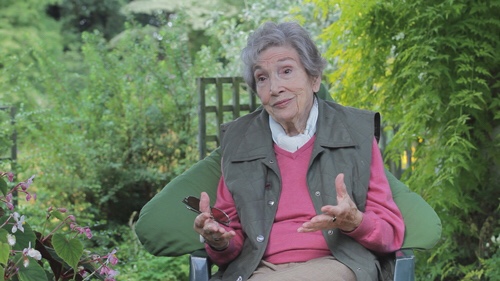 Celebrated gardener and writer Beth Chatto died peacefully at home in Elmsead Market, Essex, with her family by her side, on the evening of 13th May 2018, aged 94.
In a gardening career spanning six decades, Beth Chatto's many awards included ten successive Gold Medals at RHS Chelsea, the RHS's highest award, the Victoria Medal of Honour, and the RHS Lawrence Medal both in 1987, the Lifetime Achievement Award in 1998 from the Garden Writers Guild (now the Garden Media Guild), and two honorary doctorates, from Essex University in 1987, and from Anglia Ruskin University in 2009.
She leaves behind her two daughters, five grandchildren and five great grandchildren.
Julia Boulton, Beth Chatto's granddaughter and Managing Director of the Beth Chatto Gardens said:The Gardens are her legacy, as are her books and other writings, which have had a tremendous influence right around the world and continue to do so."