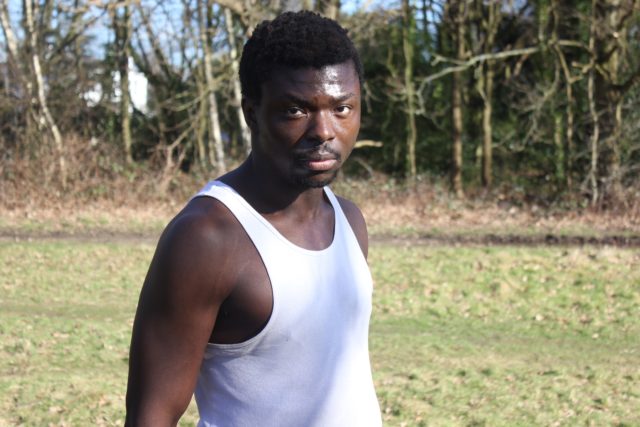 Famed actor Solomon Taiwo Justified has wowed as he appeared in the trailer for upcoming flick Escape From Biafra.
Justified who has in the past played Staff Sergeant Austin Gray in Minds at War faces a different kind of war in this flick as he heads to Africa as part of the gripping action flick.
During the Nigerian Civil War two brothers fight for their lives as they are hunted by a renegade soldier. Freedom comes at a price.