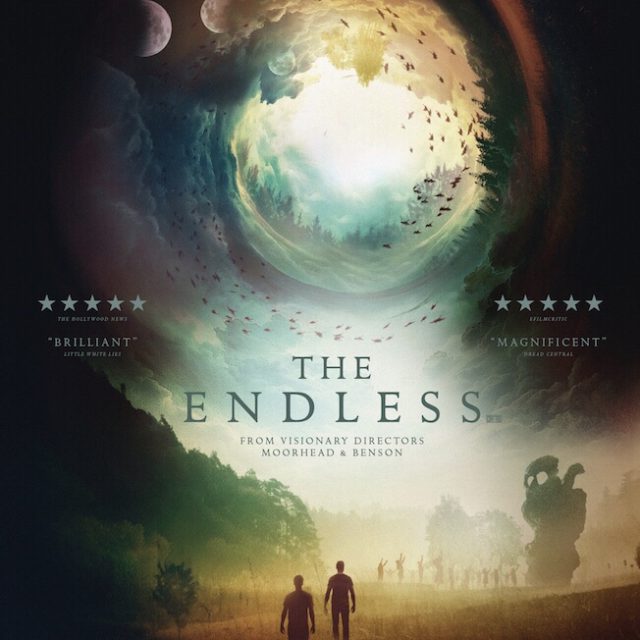 Sci-fi flick THE ENDLESS will get it's cinema release later this year!
A mind-bending sci-fi horror about two brothers who get caught up in a 'crazy UFO death cult´, from the genuinely innovative and exciting directors of the critically acclaimed and influential horror hit Spring.
Synopsis: 
From acclaimed filmmakers Justin Benson and Aaron Moorhead (Resolution, Spring) comes THE ENDLESS, a truly unique, mind-bending, genre-blending indie gem of a film that will leave you spinning.
When brothers Justin (Benson) and Aaron (Moorhead), former members of a "crazy UFO death cult", receive a mysterious videotape in the mail, they find an eerie calling card from their past inviting them back to attend an event called "The Ascension".
Despite Justin´s initial apprehension, the two agree to return for one day. At first, their old cult friends seem warm and welcoming, but things soon begin to turn strange and the two brothers find themselves drawn ever more into a vortex of bizarre rituals, strange messages, unseeable forces and sinister supernatural secrets that threaten to tear apart the very fabric of reality.
THE ENDLESS is released by Arrow Films in Cinemas, and via Arrow Video on Digital HD on 29th June.