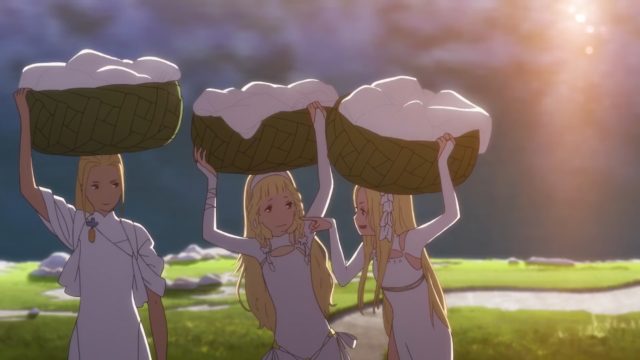 Anime flick When the Promised Flower Blooms heads to cinemas this summer!
SYNOPSIS
The people of Iolph are known for two things: their youthful longevity and peaceful lives weaving tapestry. When that is disturbed and their home thrown into chaos by those believing that their blood gifts longer life, Maquia loses not only her friends, but a place to return to. Lost in both mind and body, she stumbles into a dark forest and happens upon Aliel, an orphaned baby boy. Together, the two embark on an emotional journey of the bond between the ageless and the mortal.
The flick is an intimate human story set atop a fantasy stage, "Maquia: When the Promised Flower Blooms" is a heartfelt tribute to emotions most will experience and a perfect example of the creative renaissance sweeping Japan since the release of "Your Name".
In UK Cinemas Wednesday 27th June