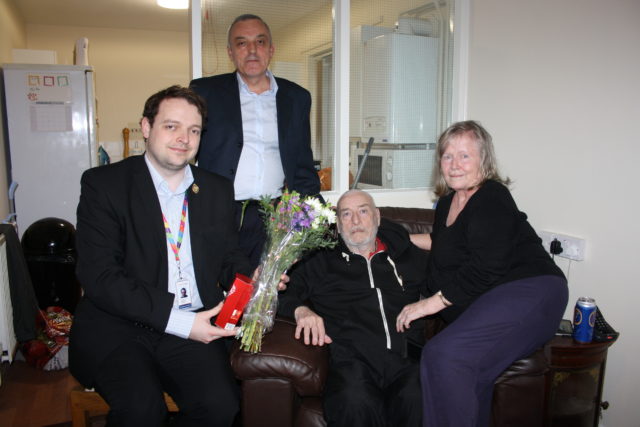 A couple told of their joy after using the council's downsizing incentive scheme to swap their three bed house in Pitsea for a one bed bungalow in Wickford.
Sally and Percival Jones, aged 70 and 74, had lived in Littlebury Green on the Felmores estate for 36 years prior to using the Basildon Council scheme to move into their one bed bungalow in Eliot Close, Wickford.
Successful applicants to the scheme get the cost of removals paid for, free decorating of their new home including new carpets and a basic payment of £1,500.
Mr Jones, who moved into his new home on January 31, said: "The area itself is like living in the woods compared to where we were before. In the morning I see squirrels and birds whereas I used to see cars.
"It is so relaxing and quiet here and the whole downsizing process was brilliant and smoother than I could have ever imagined. The support we got from Basildon Council was impressive. They packed us all up and moved us within the day.
"Being here is one of the best things that has ever happened to us. I would recommend the scheme to anyone who is living in a house that is too big for them."
Cllr Andrew Gordon, Basildon Council's Vice Chairman of the Housing and Community Committee, added: "We want to make the best possible use of the housing stock we already have to ensure there are homes available for families who need them the most.
"Downsizing not only helps families who need the extra room but it can also help meet the personal needs of those who no longer want a large property.
"Moving can be expensive but with these enhancements we are further easing the cost burden of moving home while freeing up much needed council housing for those in need of a roof over their heads."
To find out more about the scheme visit www.basildon.gov.uk or contact Basildon Council on 01268 533333.