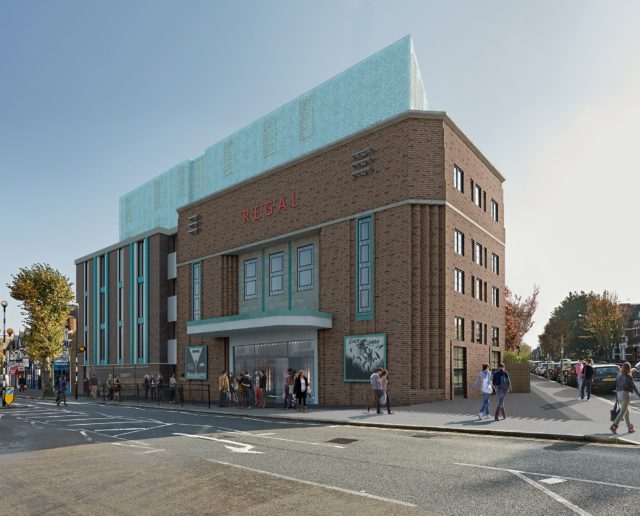 The Regal is an historic building in the heart of Highams Park, its Art Deco facade, whilst striking on the outside, has become somewhat faded and neglected over the years, with the cinema closing in 1971.
The project has been proposed by Loughton-based Clear Architects.
Renowned for its exceptional quality design across the West Essex, Hertfordshire and East London areas.
Melanie Clear, Founder and Practice Director of Clear Architects, says: 'We are very excited to be involved in such a pivotal scheme for the Highams Park area. This project is all about breathing new life into a wonderful Art Deco building and reinstating the cinema as a thriving hub for the local community'.
The scheme is a combination of a cinema, restaurant and 34 flats in a building that has taken its design ethos from the original façade that is locally listed, thus emphasis is given to brick detailing, verticality of window placement and use of aqua green.
A stunning two storey roof extension will provide additional accommodation and is principally formed of glass with an aqua 'Metallic Veil' (metal mesh cladding) which will drape the extension acting as a 'curtain' to provide privacy for the occupiers. The residential accommodation will be built around a central atrium accessed from Beech Hall Road.