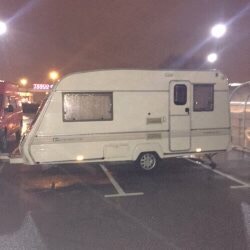 Police, county council and Basildon Council members, the Essex County Traveller Unit and Basildon Council professional officers are getting together over breakfast tomorrow (Thursday 9 November) to discuss what extra powers they need to tackle the illegal encampments and unauthorised developments that blight the borough and damage local communities.
They aim to agree a number of recommendations they can make in response to the government's call for evidence to review current legislation. The government's call came following a debate in the House of Commons on Monday 9 October.
But where the borough's local MPs were expected, it appears there will be empty chairs.
And that has disappointed Cllr Gavin Callaghan, Basildon Council's Chairman of the Policy and Resources Committee: "This is such an important issue for the borough that affects the lives of many of our residents week in, week out and costs the borough's taxpayers thousands of pounds.
"This is a fantastic opportunity for us to come together as elected representatives and professional officers responsible for enforcement to press for the extra powers we know that we need to tackle these problems in the way that our communities demand and expect. I am pleased that we have good support from the police and from the county council. But I am very, very disappointed that not one of our local MPs has been able to carve out 90 minutes in their diaries to join with us."