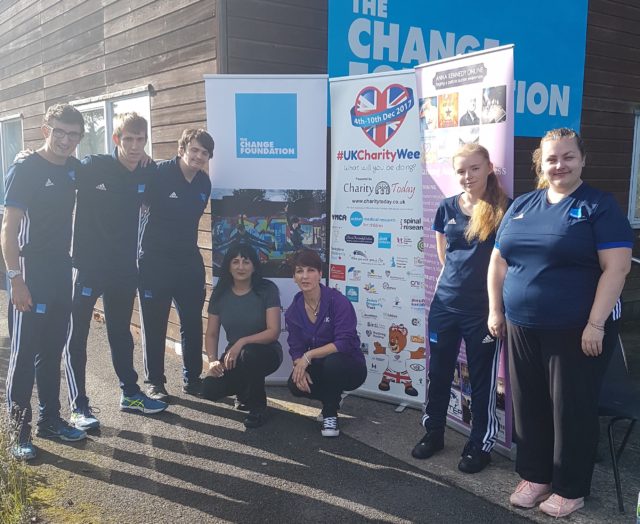 Anna Kennedy Online and The Change Foundation partnered together on Sunday 8th October and hosted a disability sports fun day to raise awareness for autism and to provide people with a disability within the Croydon and Sutton Boroughs – an opportunity to participate in a range of adapted sports run by specialist Coach Mentors at The Change Foundation who have lived experience through having a disability themselves.
The sports included cricket, football and dodgeball, which was very popular with adults and children with additional needs and gave an opportunity to everyone to participate in all of the activities.
Initially, Mala Thapar Charity Champion for Croydon from Anna Kennedy Online met with The Change Foundation contacts Ryan Jones and Daniel Mynott and this concept was a positive collaboration due to the similarities of both charities, which is to promote inclusion and raise awareness of disabilities within all communities.
Nearly 200 guests attended this and so much positive feedback was given and the weather was superb. There were stalls offering various activities, merchandise and food and drinks.
There were expert companies on site who were able to provide useful information for adult services plus key professionals from both charities offered including motivational speeches and sound advice.