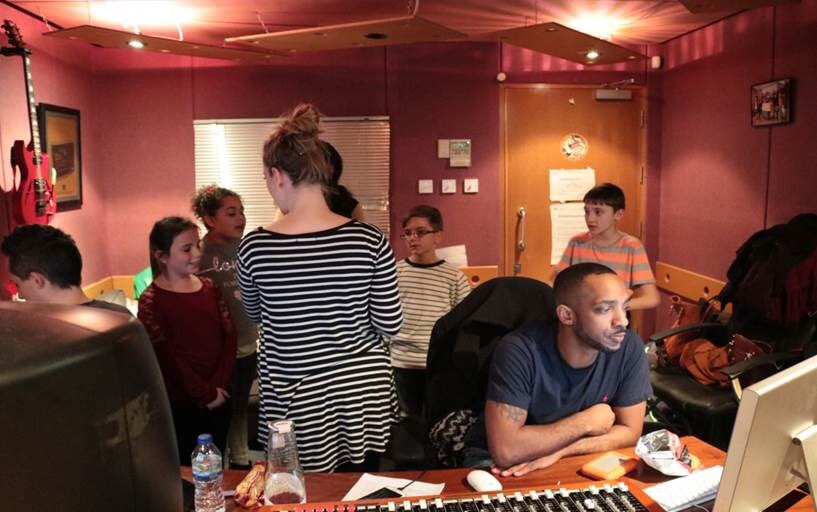 by Dan Bryans
Brothers and sisters of children who use Haven House Children's Hospice have recorded a special song illustrating the difference the hospice makes to them and their siblings at the Amy Winehouse Foundation studio in Islington.
The Foundation gave time and space for the recording in 'Amy's Yard', the studio used by the late Amy Winehouse. Six children took part in the project and created lyrics for the song with a chorus that goes, "You just come to Haven House, a special place, a place of love, we're all the same at Haven House."
This week, the Amy Winehouse Foundation also awarded Haven House a new grant of more than £20,000 to support its music therapy service. For children with life-limiting conditions, music therapy can help address their developmental needs, focusing on increasing communication, interaction and social skills and enhancing physical skills and promoting overall wellbeing.
The Foundation funded the building of the Amy Winehouse Foundation Music Room at Haven House in 2014 and consider music therapy a vital part of Amy's legacy.