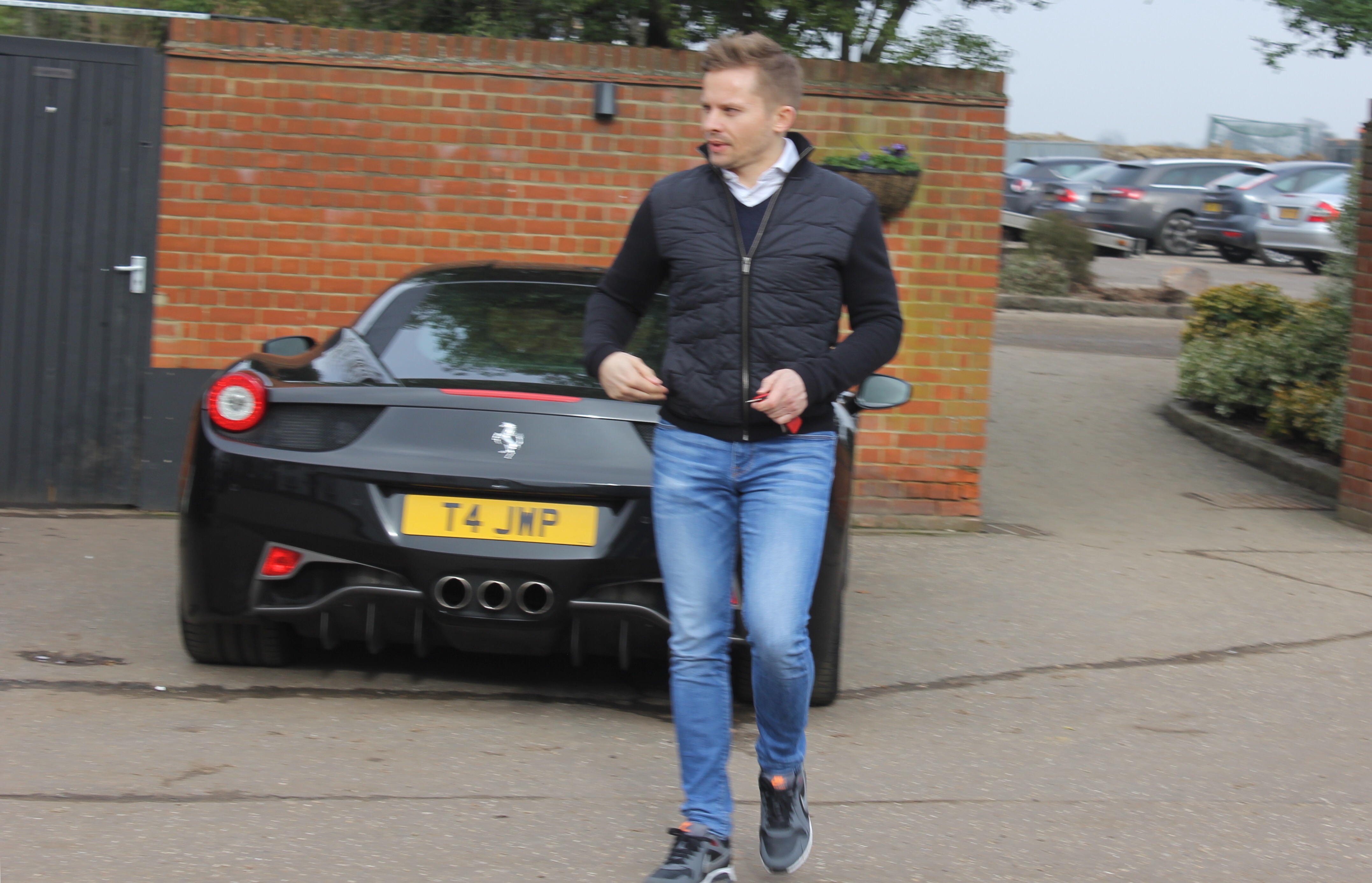 With the weekend set in stone, Essex based lifestyle guru James W. Phillips was back filming scenes for his new factual reality show being dubbed 'Keeping Up With JWP', the show is set to be released in April.
Phillips turned the heat up on his luxury based show as he brought his £150,000 Ferrari 458 to Channels Estate in Little Waltham just outside of Chelmsford, the reality star is thought to have spent the weekend at the luxurious Channels Lodge which boasts of being " set in an idyllic, peaceful location".
The tone and scripting of Phillips' show has been kept very hush hush but a source close to the production told us "This will be nothing like Keeping Up With The Kardashians at all, its about a bold and opulent young man who leads an interesting life"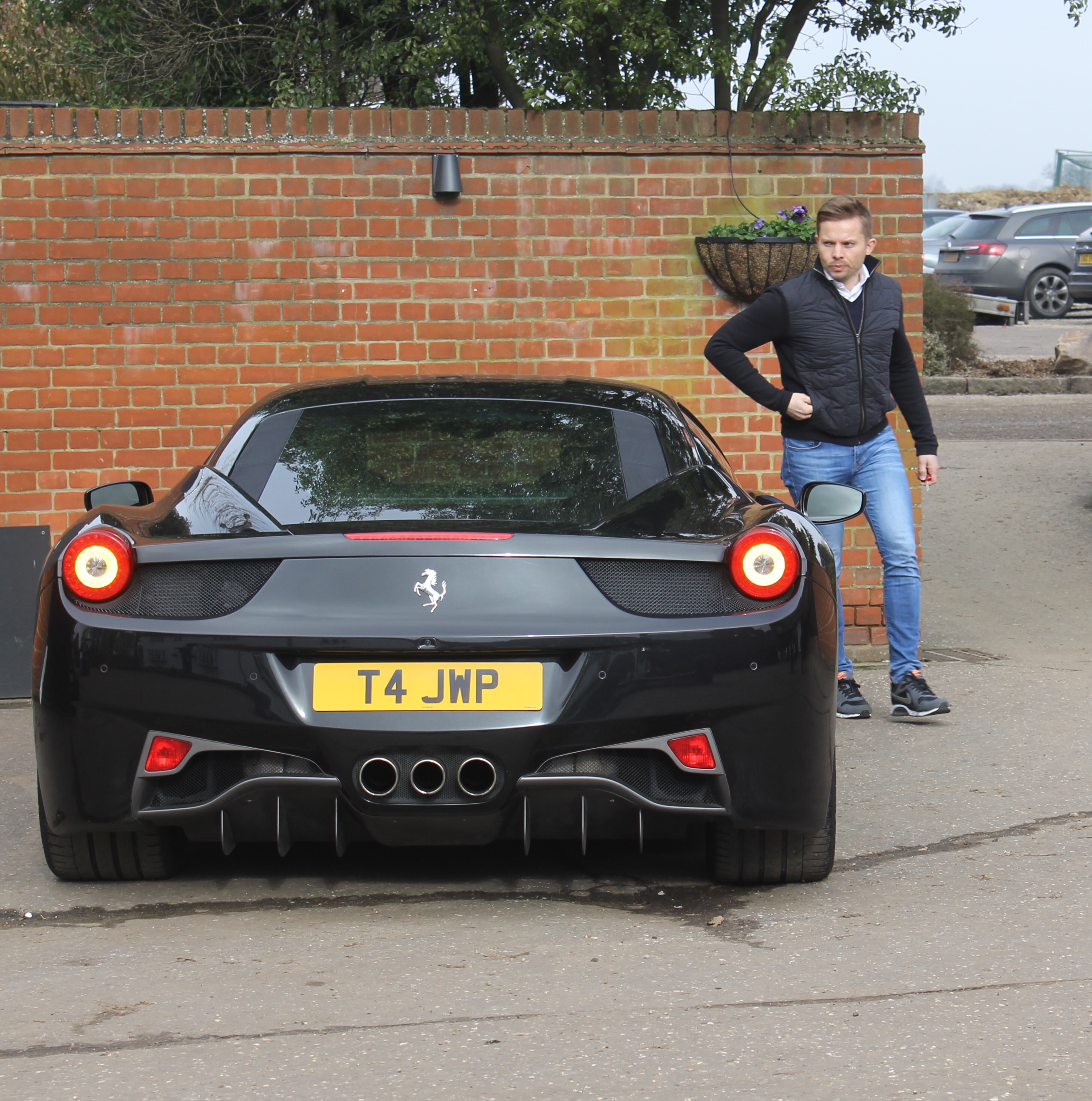 The reality star donned a casual look fitting jeans and Nike trainers complete with a white shirt and black light jacket displaying a serious look as he waved at onlookers who were wowed with his arrival at the estate.
The Ferrari 458 Italia is a mid-engined sports car produced by the Italian sports car manufacturer Ferrari. Viewers are set to be treated to scenes of Phillips driving around in his luxurious toy in scenes to be aired once his show comes on air.
.