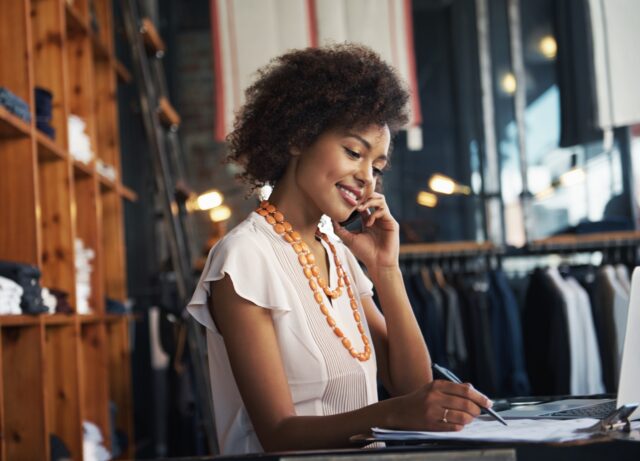 The rise of the female entrepreneur is in full effect, women have made significant steps in the business world, with worldwide statistics showing that 252 million entrepreneurs out of an approximate 582 million in the world are female. Adding to this, London-listed companies have been shown to be more profitable when women make up more than one in three executive roles. Women entrepreneurs have encountered challenges constantly in the business world, but, through their creativity and diligence, have thrived and continued to progress the small business world.
Recent statistics show that women currently own nearly 33% of UK small businesses, which shows a remarkable shift from four years ago, when just 17% of founders were female. Recent statistics show that Derby is the leading city for female entrepreneurs, with 40% of Derby's business owners being female. The UK small business eco-system is one of the most impressive sectors in the UK business scene, SMEs throughout the UK saw impressive growth throughout 2021 and have continued this momentum into 2022 with 56.2% of SMEs reporting a rise in earnings in the last quarter of 2021 versus the same period of 2020. In 2021 there were a record 319,000 new businesses registered in the UK, with the number of small businesses in the UK now standing at 5.5 million, with recent research showing that two-thirds of the UK workforce want to start their own company. This shows a continued desire, caused by the pandemic, for individuals to start a business of their own in the UK.
With 16% of UK investors looking to back start-ups and newly formed businesses it seems female entrepreneurs will be given a platform to continue the success and progression of their companies throughout 2022. The community and investors are ready to back small businesses being run by female leaders and small businesses are ready to maximise this exciting opportunity. It seems to be an exciting time for small businesses in the UK and it poses an exciting, alternative investment prospect for investors.
Luke Davis, CEO of IW Capital discusses:
"The UK small business sector is in an exciting time. Female entrepreneurs and leaders have played a massive part in this. The increase in female business leaders has been inspiring to see and they have advanced the small business ecosystem into being one of the most impressive sectors in the UK business scene.
"I think, as an investment provider, it's important to realise that more could be done to support female entrepreneurs, but at IW Capital we are striving to provide the same opportunities for female entrepreneurs as we do for men. With the talent that female entrepreneurs have, if they are given appropriate opportunities, it's more than likely these businesses will thrive because of it.
"We have backed a number of female founded businesses and it is clear to see from experience and from the stats that businesses run by and founded by women often have the advantage of seeing things differently. This also, crucially, is reflected in the financial performance of some of these companies. We can already see that with some of the biggest firms in the UK and we hope to see that reflected in the smallest companies in the UK."