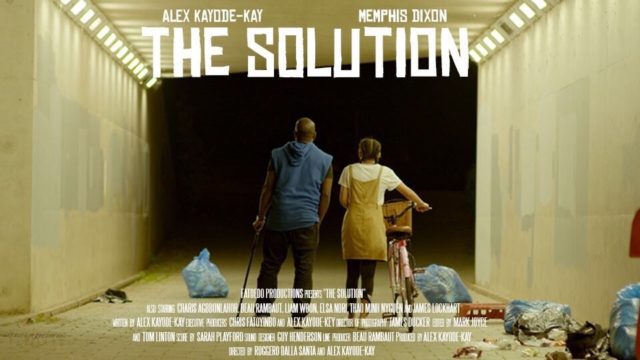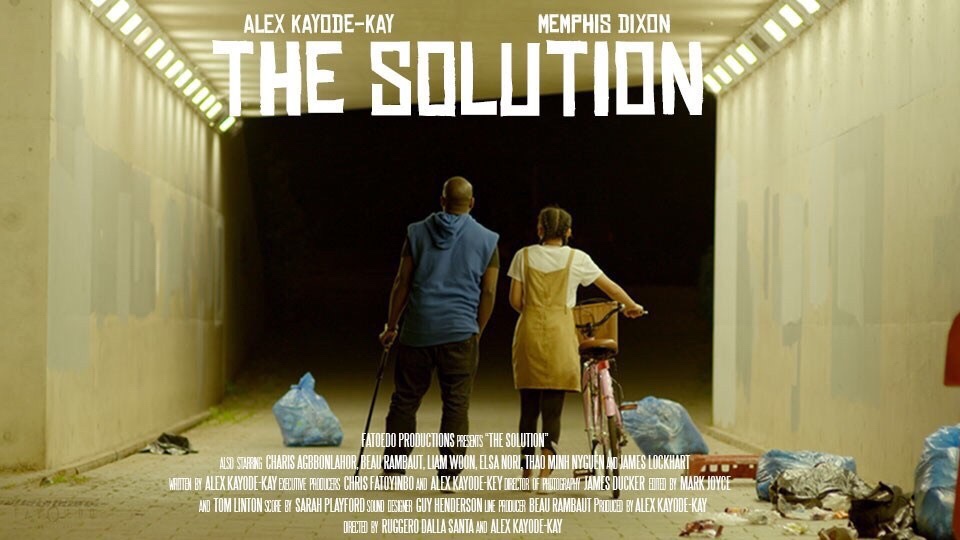 Newcomer Alex-Kayode Kay joins a new breed of British content creators who are writing, directing, producing and starring in their independent films and webisodes.
Having been given a warm welcome into the industry earlier this year with a nomination at the prestigious Edinburgh TV Festival's New Voice Test Card Pilot Award, (previous winners include Sebastian Thiel (creator of BBC 3's Just A Couple) and Michaela Cole (creator of Channel 4's Chewing Gum) The Solution is a detective comedy drama that follows the journey of xxx starring Alex Kayode-Kay, Memphis Dixon, Charis Agbonlahor, Beau Rambaut, Liam Woon, Elsa Nori, Thao Minh Nyguen, James Lockhart and Darrel Draper.
'The Solution' emulates the stylistic narrative of Damon Wayan's 90's hit 'A Low Down Dirty Shame' and Samuel L. Jacksons 'Shaft' with its blaxploitation grading and slapstick humour. Showcasing a diverse cast which includes a supremely intelligent black girl who becomes an unlikely ally of Det. Ivers, the storyline is an entry into the plight to solve low level crime. He is typically hired for 419 bank scams, spousal cheating and missing persons. His latest assignment leads him into the merky shores of the London Chinese Maffia.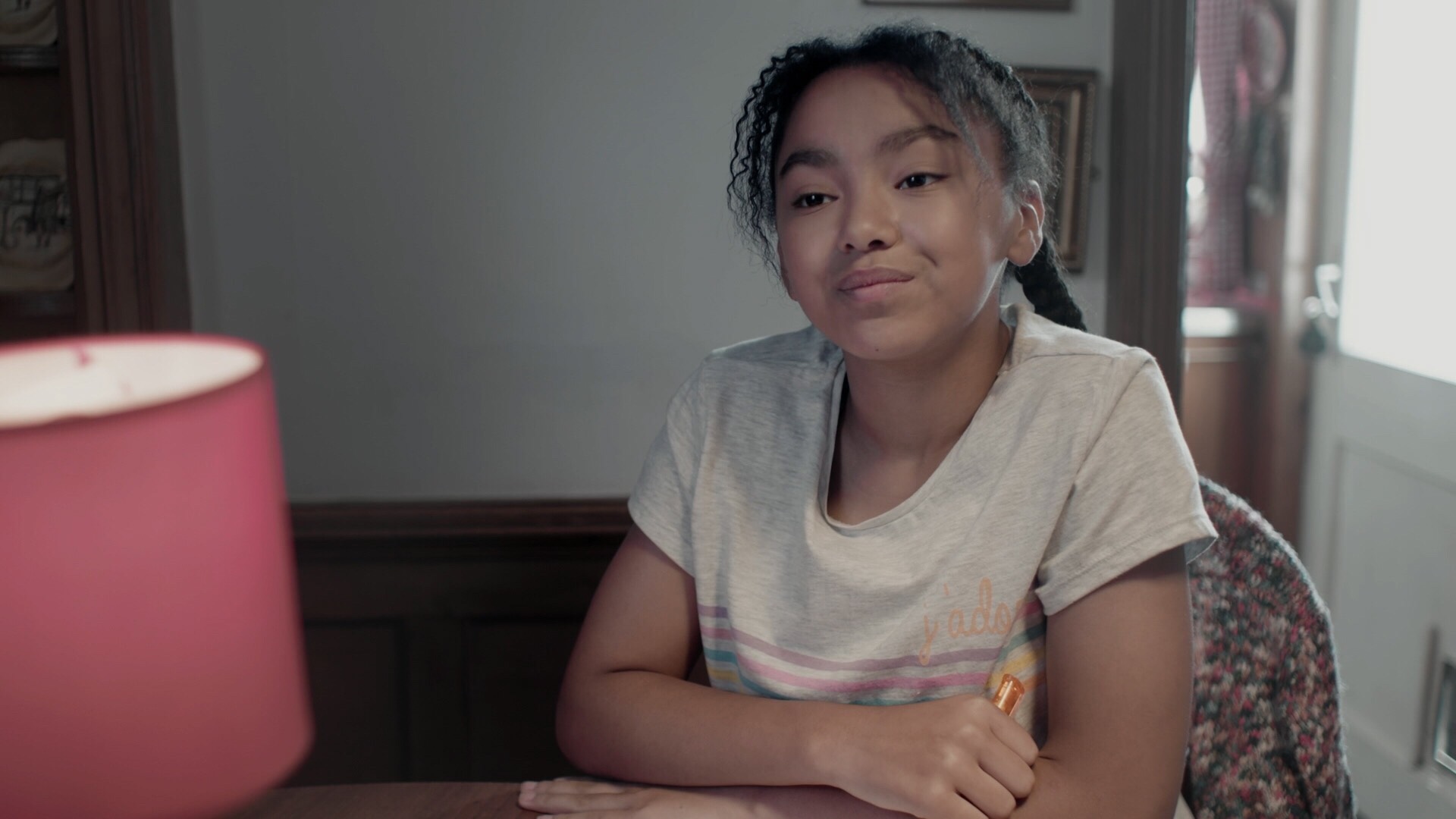 A refreshing comedy drama which highlights the importance of humanising black British men by seeing them on the right side of the law. 'The Solution' comes at a pivotal political time, where young black British men are consistently heavily profiled for crime and negative stereotypes in popular media and sadly, on screen in fiction film.
Fully Focused productions is a genuine youth led media organisation that uses the power of film to challenge perceptions, raise awareness, change mindsets and transform lives. The organisations Million Youth Media Youtube channel boasts 260,000 subscribers and the short films and web series that have launched on the platform have racked up more than 20 million hits. It has catapulted the career of creators such as Kayode Ewumi (#HoodDocumentary/ Eviction) and notably Real Rapman, with his trilogy of shorts 'Shiro story' which caught the attention of Jay-Z's Roc Nation and BBC Films.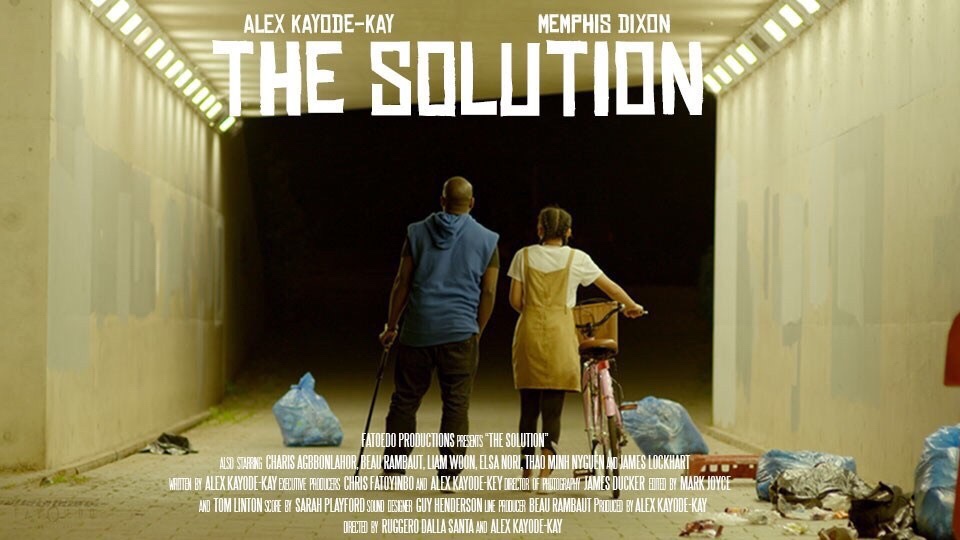 The Solution will debut on Fully Focused / Million Youth Media on July 25th 2019.
Directed By Ruggero Dalla Santa & Alex Kayode-Kay
Written & Produced By Alex Kayode-Kay