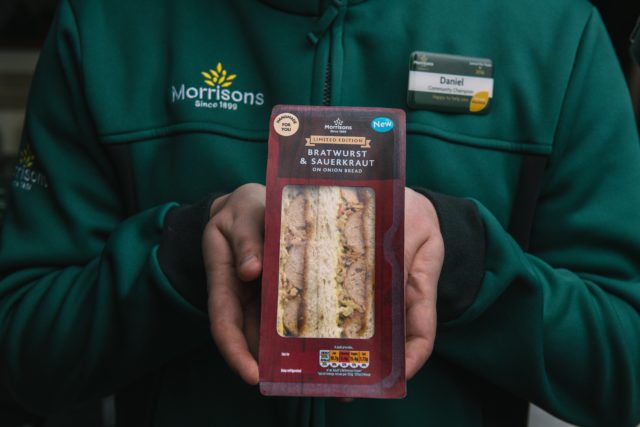 Morrisons is launching a new Bratwurst & Sauerkraut sandwich as part of an increased range of Food to Go products that aim to give customers more adventurous options at lunchtime.
The new limited edition sandwich is made with the traditional ingredients including onion bread, beef & pork sausage, sauerkraut and mustard as well as crispy fried onion, mayo and onion chutney.
Morrisons has introduced the Bratwurst & Sauerkraut sandwich to the range after listening to customers who said they wanted to more adventurous, street-food inspired sandwiches in their meal deals. In recent years, the Bratwurst sausage has become a popular feature of German Food Markets across the UK.
Rob Gallagher, Food to Go Buyer at Morrisons said: "We're looking for ways to make lunch more exciting. Customers tell us they're looking for adventurous sandwich fillings inspired by international cuisine – which is why we've developed our Bratwurst sandwich."
The Bratwurst and Sauerkraut sandwich is part of a wider meal deal shake up this week which will also see Morrisons add a range of mains including sushi, salads reduced fat sandwiches and pittas:
Katsu Chicken Sushi Salad
Chinese Pork Wrap
Chimichurri Chicken Salad
Egg and Avocado Pitta (v)
Teriyaki Salmon Sushi Salad
The Best Rainbow Veg Sandwich
BBQ Burger Brioche
Reduced Fat Egg and Cress Sandwich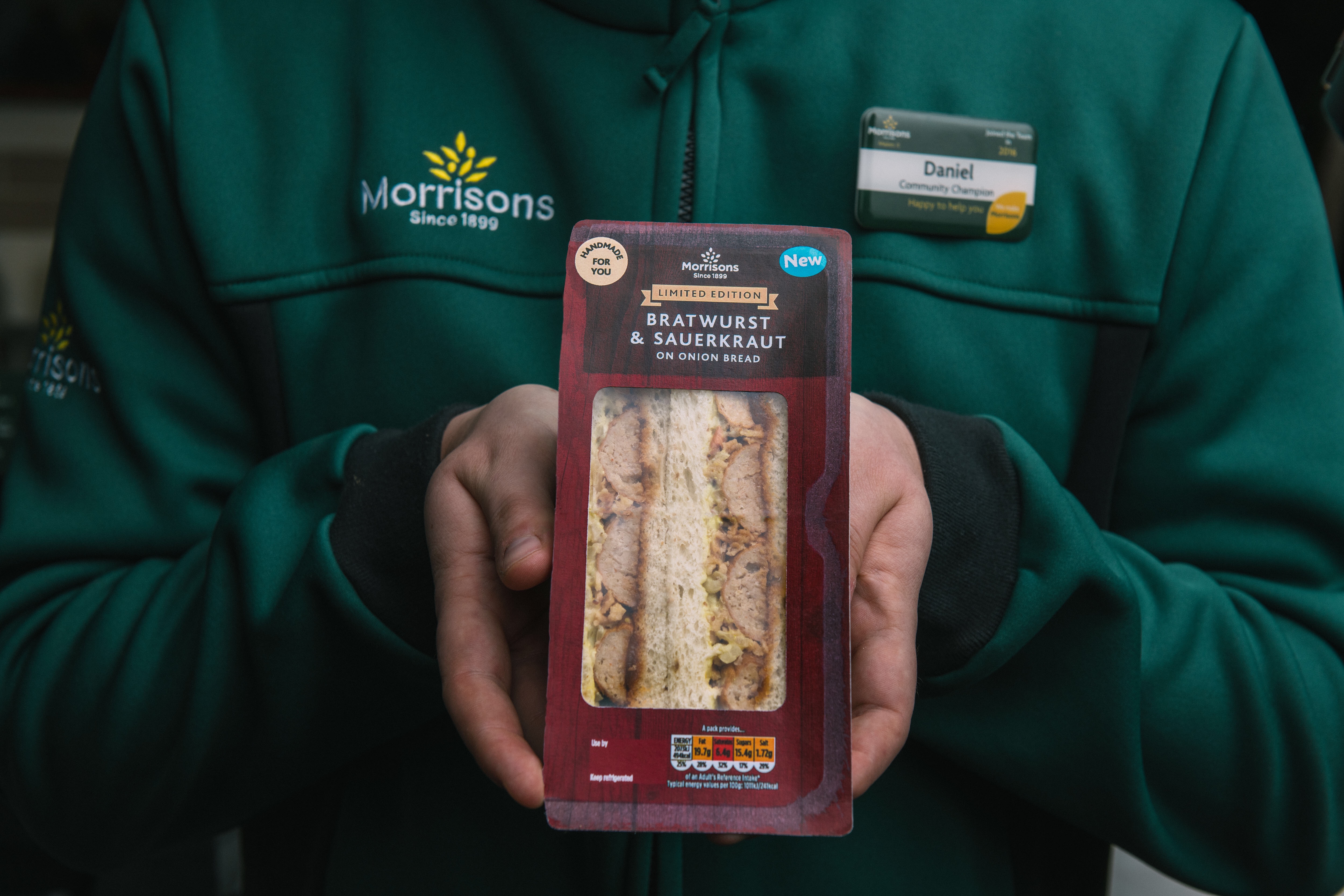 Morrisons is the only supermarket to include all their food to go mains, snacks and drinks in its meal deal, which costs £3.50. The Bratwurst & Sauerkraut sandwich is available on its own for £2.40 until 4 August.