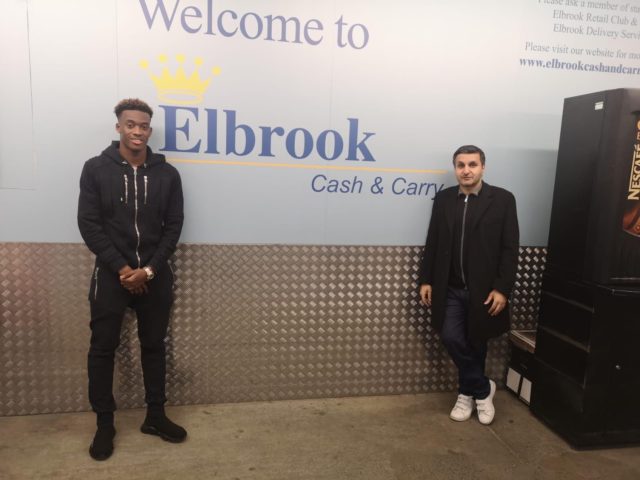 Last month, leading entrepreneur Frank Khalid played host to Chelsea FC forward Callum Hudson Odoi who he showed around his offices!
Khalid welcomed the Chelsea FC youngster to his Elbrook Cash And Carry retail operation as part of a social visit where the pair chatted football and business.
Callum who had been linked to Bayern Munich last week helped his side seal a comfortable win over Malmö.
Award winning tycoon Khalid is a lifelong Chelsea fan, a source close to Khalid tells us "He (Frank) is very close to quite a few Chelsea players and loves getting to know them."
Khalid is expected to continue on a winning streak in the world of business as West London Film Studios business is due to expand, planning permission documents seen by this outlet indicate the studios could more or less double if approved.