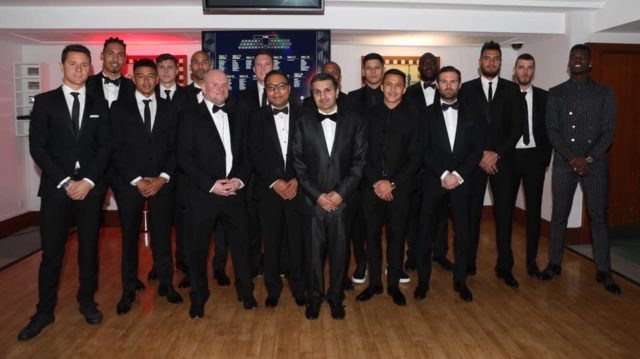 Businessman Frank Khalid was amongst attendees at Manchester United 2019's UNICEF Dinner last month.
Khalid joined business leaders, celebrities, Ole Gunnar Solskjaer and the Manchester United first-team squad at this special event, which over the years has helped to raise over £4million for Unicef.
Khalid who owns his own sports agency, TouchSky Group welcomed the amazing work the dinner serves telling us "I feel the UNICEF Dinner is an amazing initiative that is helping a whole generation of young people around the world, I love helping people and supporting numerous charities and this is the best opportunity to do that."
Khalid who owns Elbrook Cash and Carry, Chak89 Restaurant and West London Film Studios annually arranges the Elbrook Charity Gala Dinner which raising funds for numerous charities around the UK.