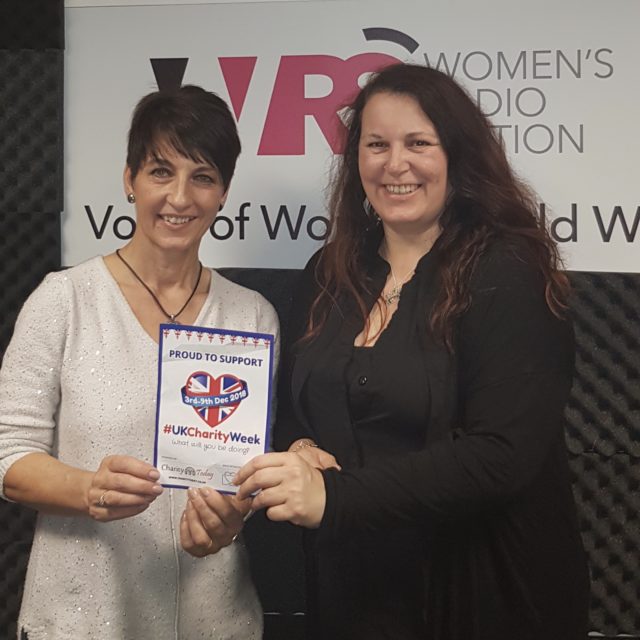 by Anna Kennedy OBE ||| Columnist
Today I pre recorded my regular show for Women's Radio Station talking 'All things Autism.'
I met the lovely Chrissie Lowery who travelled from Stroud to see me in Covent Garden . Chrissie is a mum to 5 children and one of her twins has a diagnosis of autism.
Chrissie shares: "In my 20's I worked in special education, learning disabilities and then when I was doing a business HND I worked in a residential home for adults who had autism. I went on to run two of those homes and then I completed my psychiatric nurse training. My first position was on intensive care and I had my twins during this time. Unfortunately, I contracted Cytomeglaovirus (CMV) and my twins had congenital CMV and they arrived 3 months early and very sick."
"My son Zack was diagnosed late at 8 years old after being labelled a naughty child by his primary school head teacher and was put on permanent risk of exclusion. We had had an incredible fight since then, with tribunals, the LEA but he is not settled at secondary school and he is also a ambassador for Autism himself."
"I became unwell in 2013 and my son was diagnosed at the end of that year, I was pretty much housebound and my son just could not sleep. He nested and tried to put everything he possibly could into his bed to self soothe. I then taught myself to sew and my business was born, I made him a cuddle bed which he still has on his bed today (though he really needs a teenager size)."
"My business has started go grow and we have been featured in The NAS Yam magazine, local newspapers, magazines, BBC radio and next month we are in Thats Life. My twins also love going live on my page and one of those was featured in Forbes. I also won The Dragoness' Den award 2 years ago."
"Zack helps me with fabric and products and we now have a range that help with full body pressure and soothing for a comfy safe space. I have a range of products to suit all budgets and I support schools and special schools donating when I can. I am still on a small business but if I can grow I can do so much more."
I have a new Cuddle Bed that is a multi-sensory one which Zack has chosen fabrics, lights, music, smells and textures but this is just in the prototype stage and we are looking to possibly crowd fund next year."
After our interview I gave Chrissie a tour of my beloved Covent Garden since it was her first visit.
Chrissie has kindly donated a prize for our charity raffle and is supporting #UKCharityweek of which I am.a Patron.
Here are a couple of Chrissie's blogs:
https://www.cuddlebed.co.uk/about-us/