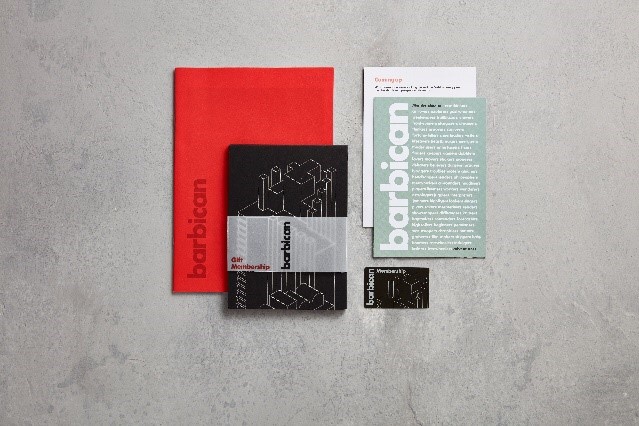 This Christmas, give a gift that keeps on giving long after the festive season is over. Whether your loved one is an artistic adventurer, a cinematic stargazer or a theatrical trailblazer, Barbican Gift Membership has something for everyone and is available from just £59 per year.
Members of the annual Barbican Gift Membership scheme are able to get much closer to the Centre's exciting programme. Whether you are looking for a spontaneous day out, a place to socialise or an escape from the busy streets of London, the Barbican Gift Membership has it covered with free access to all exhibitions, exclusive members-only events, special offers in the Barbican's restaurants and bars and a wide range of other amazing benefits.
Based in the iconic Grade II listed building, the world-class organisation has something to cater for all tastes, including cinema, music, theatre, dance and a visual arts programme encompassing art, architecture, design, fashion, photography and film.
Members will also have access to other unique exhibitions opening next year, including AI: More Than Human (16 May–26 Aug 2019) and Lee Krasner: Living Colour (30 May–1 Sep 2019). As well as exclusive events and priority booking, members can also escape the hustle and bustle of the city with access to the exclusive Members' Lounge, in association with Searcys.
The exclusive private retreat offers fantastic views of the Barbican's public spaces as well as quality wines from across the globe and a tasty selection of snacks.