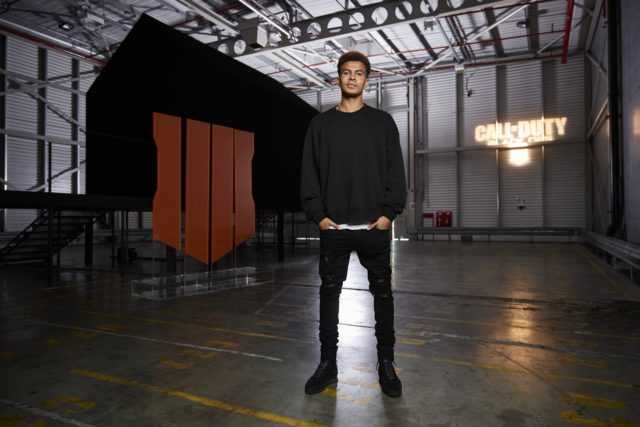 England and Tottenham midfielder Dele Alli marks the launch of the highly anticipated Call of Duty®: Black Ops 4, by playing the game in the 'world's darkest room'.
Call of Duty® boasts over 200 million global players. The latest game in the series, Black Ops 4 delivers the deepest, most engaging Black Ops game that Treyarch has ever created, with three distinct modes of play: Multiplayer, Zombies and Blackout.
To fully appreciate it, the creators of Vantablack, the super-black coating that holds the world record as the darkest substance made by man, have created a special version of Vantablack known as VBx2 and applied it to every wall of a unique gaming space, the Black Ops House.
Dele Alli became completely immersed within the action of the game as playing in pitch-black conditions highlighted the colour and vibrancy on the screen.