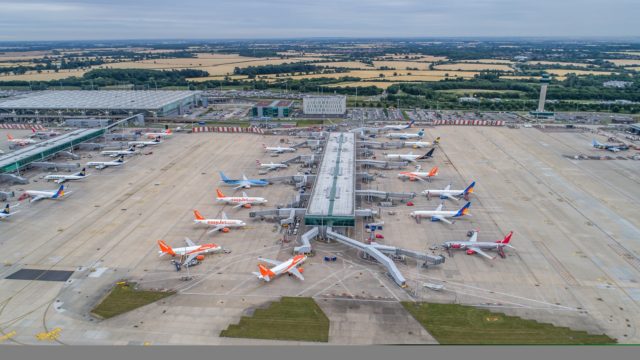 London Stansted has passed the rolling 27 million passengers a year milestone for the first time in the airport's history following its busiest ever month and a record breaking summer.
Stansted welcomed over 2.9 million passengers in August, up 8.5 per cent on last year, as the airport recorded its busiest ever summer season with a total of 8.4 million passengers passing through the terminal during the peak months of June-August. The total was an increase of nearly 700,000 passengers over last summer.
During the month Stansted also recorded its first ever 100,000 plus passenger days with the busiest being 24 August when a total of 101,500 passengers passed through the terminal.
The rolling 12-month total to August 2018 now stands at 27.2 million passengers, an increase of 7.2 per cent over the previous year.
The top five countries reporting the highest growth in passengers across the three-month summer period were Spain, Germany, UK, Turkey and Greece.
Destinations showing the biggest growth in passengers compared to the same period last year included Alicante, Prague, Nice, Naples and Belfast.
In August more than 22,000 tonnes of cargo passed through Stansted, an increase of 3.8 per cent on August 2017 with the annual now standing at just under 263,000.