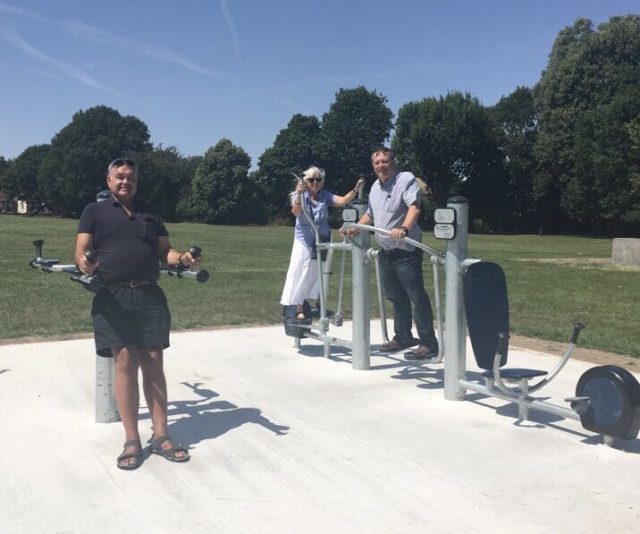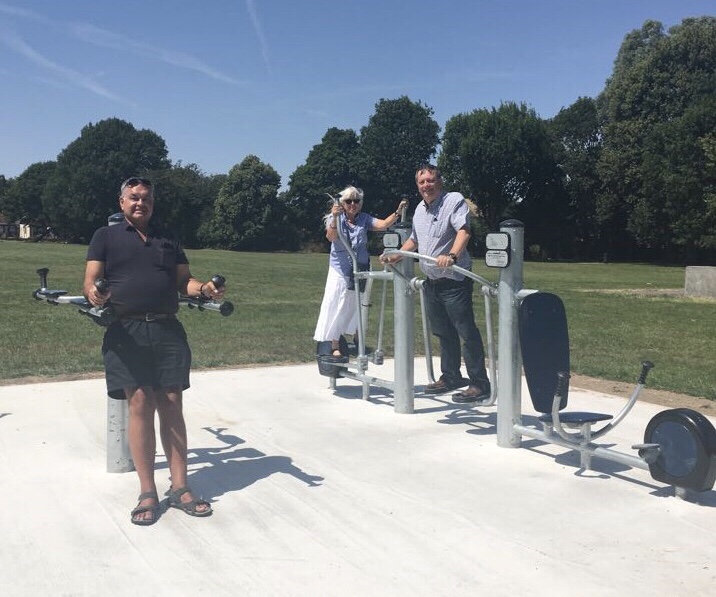 An outdoor gym has opened in Nevendon Park to help Wickford residents get fit for free.
Cllr Malcolm Buckley and Cllr Don Morris, who both represent Wickford Castledon ward, tried out the new equipment this week. It has been designed for use by people of all abilities and fitness levels, and includes a cross-trainer, recumbent bicycle, leg raise and pull-up.
Residents wanting to find out how to use the equipment safely and effectively are invited to free drop-in session led by a professional fitness instructor between 5pm and 6pm tomorrow (Friday 6 July).
Funding for the £18,670 free-to-use facility was split equally between Basildon Council and the Nevendon Neighbourhood Association Steering Group.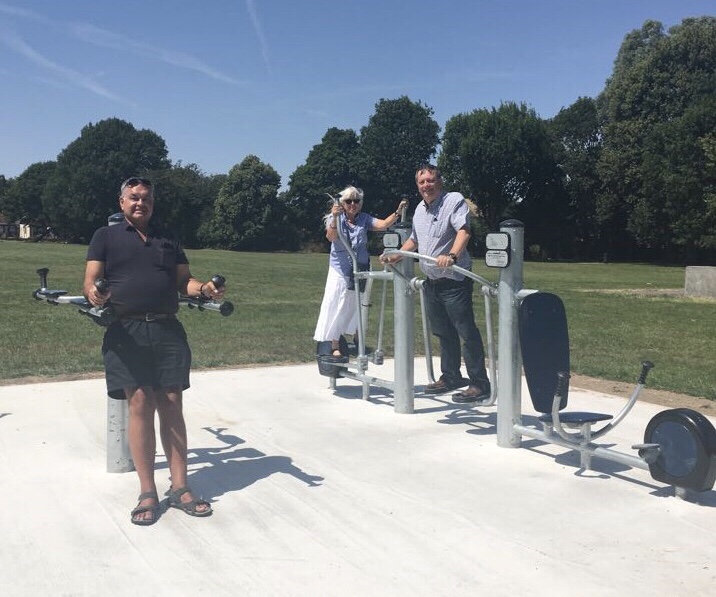 Cllr Kevin Blake, Chairman of Basildon Council's Leisure, Culture and Environment Committee, said: "We are committed to doing all we can to support the health and wellbeing of our residents. This is a fantastic opportunity for visitors to Nevendon Park to enjoy the health benefits of exercising in the great outdoors, all free of charge."