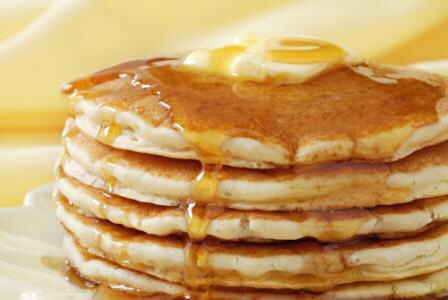 People who toss their pancakes have more sex, take bigger risks and earn more money than those who turn them, according to a new study.
A nationwide survey ahead of Shrove Tuesday (tomorrow), has revealed that whether you "toss" or "turn" your pancakes may say more about your personality than you think.
Overall, the majority of Brits prefer to play it safe and turn their pancakes carefully, with the help of a spatula, while 43 percent throw caution to the wind and flip their pancake in the air to turn it.
However, the study uncovered that those who play it safe when it comes to their pancakes are more introvert – with a quarter (24 percent) describing themselves as shy, compared to just 18 percent of those who flip or toss.
A further 33 percent of turners claim they "tend to conform", while a further 37 percent admit they like to "play by rules".
However there is something to be said for "turners" – as they are more likely to be loyal and faithful to their partners – with 42 percent saying they have NEVER been unfaithful to partner, compared to just 36 percent of those who toss.