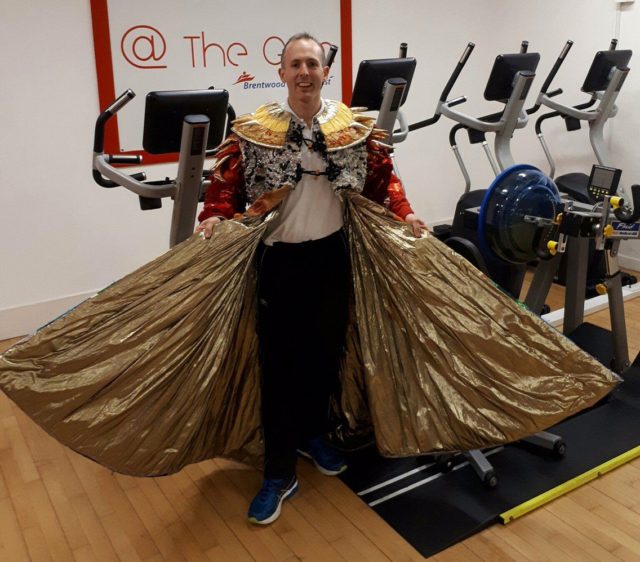 The Brentwood Centre is hosting a community, staged-concert production of Joseph – and it is seeking its very own Joseph. As the song says, the dreamer could be you and the Director is looking for potential Josephs to audition in January.
The production will be amateur, celebrating the joy of taking part in events for the sheer fun of it and Joseph will therefore be unpaid, however the actor chosen at the start of January will win a prize – free access to the Centre's sports facilities until April.
Mark Walmsley, the Centre's Gym Manager, said 'All across the Centre we wanted to support this community project, We realised that the show is hard work for whoever wins the title role, and as everyone knows the lyrics say Joseph is handsome and looks smart. And, of course, there is the infamous 'loincloth' scene when Joseph is thrown into prison for which our actor will want to look his best.
I have therefore offered free membership to our winning Joseph, which will including help in producing a fitness plan and suggestions on the right things to eat so he can maintain his stamina for the arduous task of leading a cast of 200 in front of TWO THOUSAND people. This exercise and diet advice is something we offer to all of our members, and we are really pleased to be offering this FREE to our Joseph.'
In addition to Joseph, auditions will be held for the Team of Narrators, Poitiphar, the Brothers – and a massed choir of up to 200.
If you wish to take part in this show, please email bltjosephdreamcoat@gmail.com
Performances take place in 14 and 15 April and tickets are already being snapped up from https://www.ticketsource.co.uk/event/212311 or by phoning 0333 666 3366