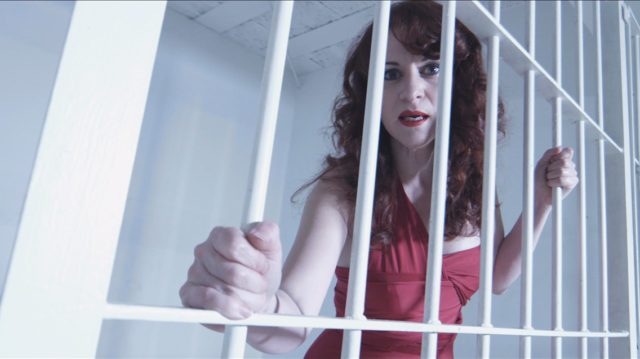 Cabaret performer Monica Salvi and filmmaker Samantha Oči have partnered up to create an eccentric promotional video for the upcoming stage show "Mad Women in my Attic! A Cabaret of Musical Lunacy" – which is due to be performed in London and New York in October 2017.
Shot in London's Murder Mile Studio (a renowned alternative venue and S&M Dungeon) the trailer is full of dark humour.
Miss Salvi describes it as "Hammer Horror meets Rocky Horror meets Alice Cooper" – citing these influences as her greatest inspirations whilst growing up.
Paired with the dark and dramatically lit atmospheres that characterise Miss Oči's cinematography style, the trailer seeks to conveys a small taste of what is to come with Miss Salvi's full theatrical show.
Miss Salvi had this to say about the trailer and forthcoming show: "I think we all have a trigger for madness within ourselves to some degree, and the more we acknowledge it, explore it and allow our 'emotional madness' to come out in a healthy and creative way, the easier it is to recognise it in others, and build better relationships, not based on judgement, but on understanding. I want this show to inspire people to unleash their own streak of madness!"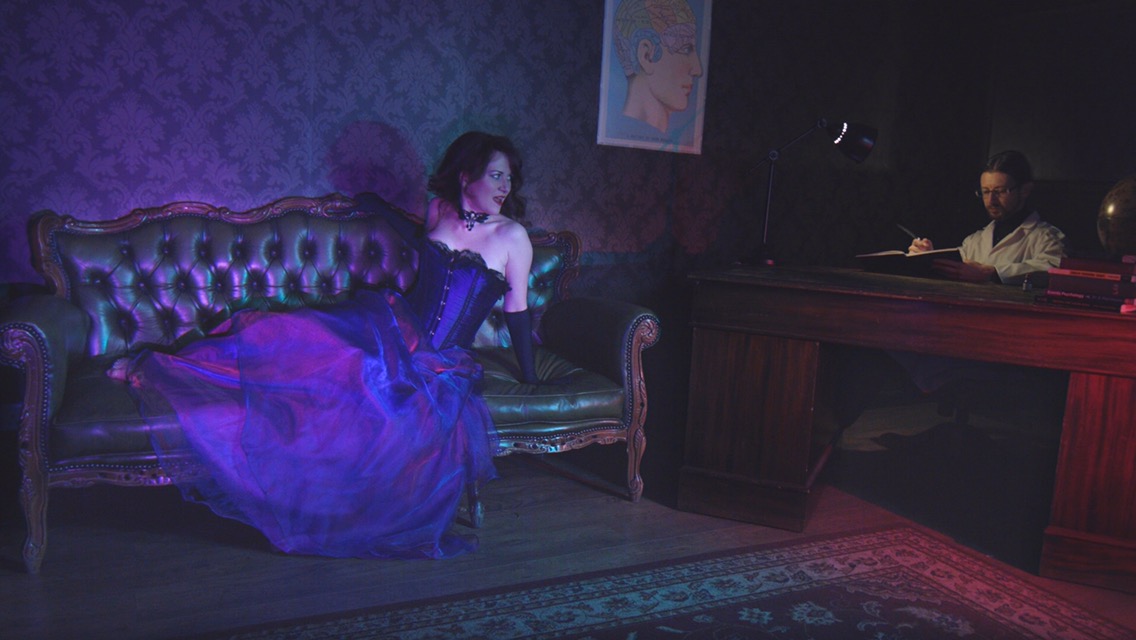 Miss Oči added: "I've always been drawn towards imagery that is both dark and surreal, and I think that my cinematography reflects that. '"Mad Women in My Attic!" really appealed to my sensibilities, and I was very excited to work with Monica and the eccentric women that she unleashed during the making of the trailer. Against the bleak and dark backdrop of the dungeon where the trailer was filmed, I really liked the juxtaposition of intense colour against black, as I felt that it highlighted Monica's colourful characters as we delved into their dark but insanely magical world."
The trailer can be viewed here: https://vimeo.com/232903304