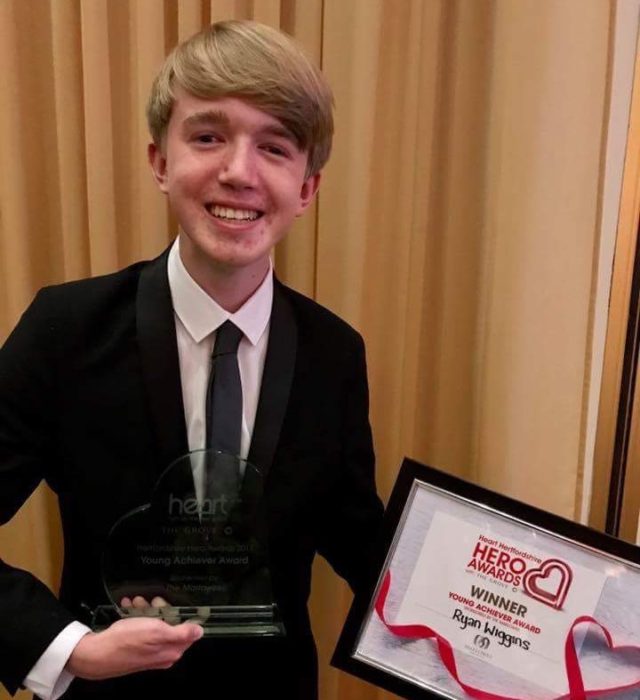 by Simon Phetter || Editions
An inspirational youngster who overcame bullying to set himself as an inspirational figure has been awarded with a Young Achievers Award.
16 years old Ryan Wiggins who has Aspergers Syndrome was celebrating over the weekend after winning the Heart Radio Young Achievers Award on Friday evening at The Grove Hotel in Watford.
Wiggins is also the young charity Patron for autism charity AnnaKennedyOnline.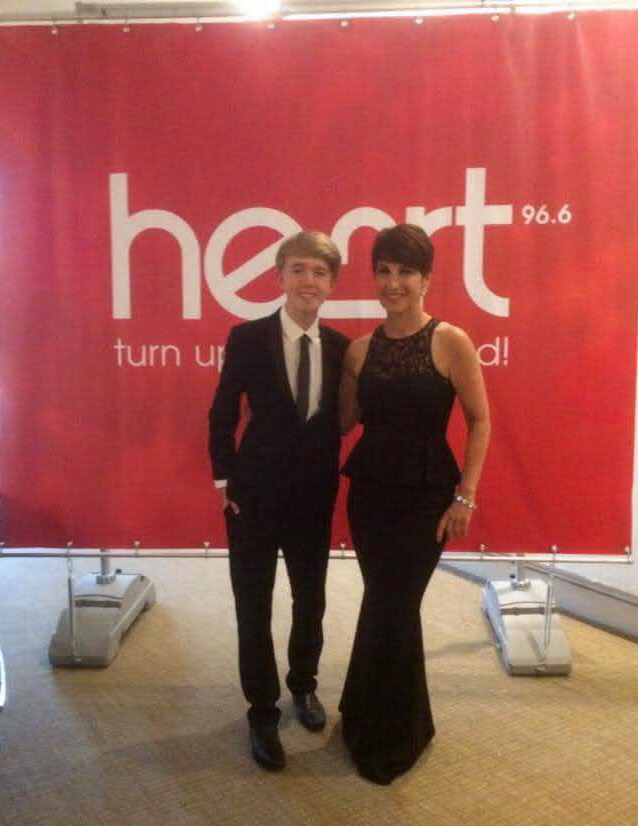 The charity's founder Anna Kennedy OBE told us "Ryan has always found it difficult to make and keep friends and was bullied resulting in him going to many different schools. His love of music and drama has always gave him an outlet, and he thrives on the excitement of performing, whether it's playing guitar or the many shows that's he's appeared in."
She added "He took part in my charities Autisms got talent where he has wonderful new friends. Ryan also won the Diana Award, He is a great role model and extremely proud to be my young persons Patron at Anna Kennedy Online."